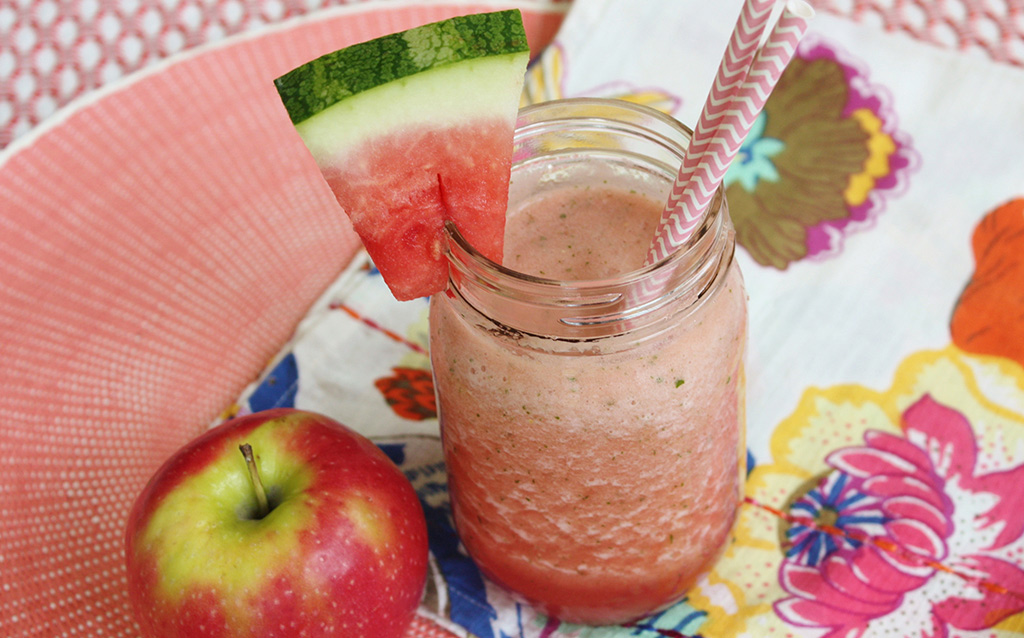 Watermelon & Pink Lady® Apple Coconut Fresca
September 12, 2017
Beat the heat with this summer chilled watermelon and Pink Lady® apple infused fresca! Get your glow on with hydrating coconut water blended with fresh spearmint and wild robust honey. Serve icy cold in glass mason jars!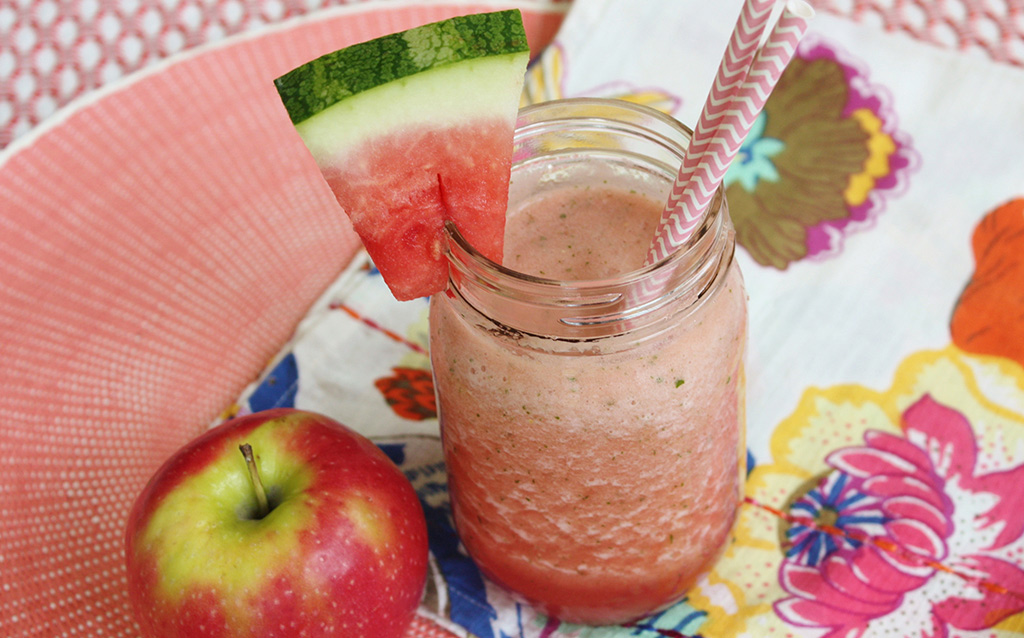 Directions
You will need:
1high speed blender 3-4 glass mason jars straws
Directions:
1Take one watermelon and cut chunks. Remove seeds and rind. Place in a freezer protected container and freeze overnight. Reserve a few slices with rind to decorate glasses, place in refrigerator.
2The next day, peel, core and cut into chunks two apples. In a high speed blender, place frozen watermelon, apple and pour in chilled coconut water. Blend on high until slushy consistency.
3Drizzle in honey, throw in fresh spearmint and sea salt. Blend lightly.
4Pour into chilled glass mason jars. Place watermelon slice on the side of each glass and quirky colorful straws. Add sprinkles of sea salt. Must be refrigerated. Enjoy this summer treat!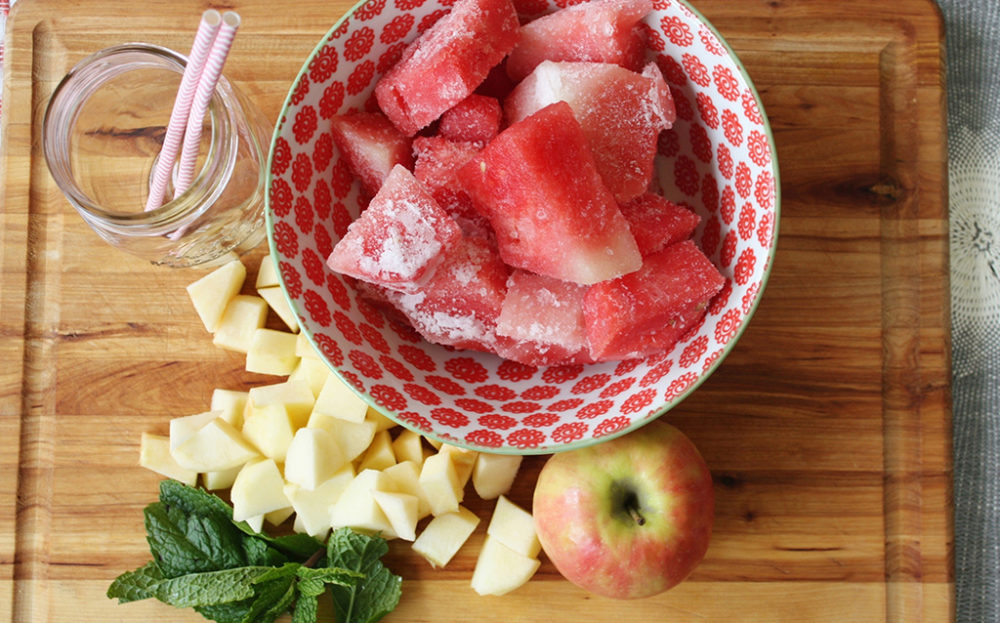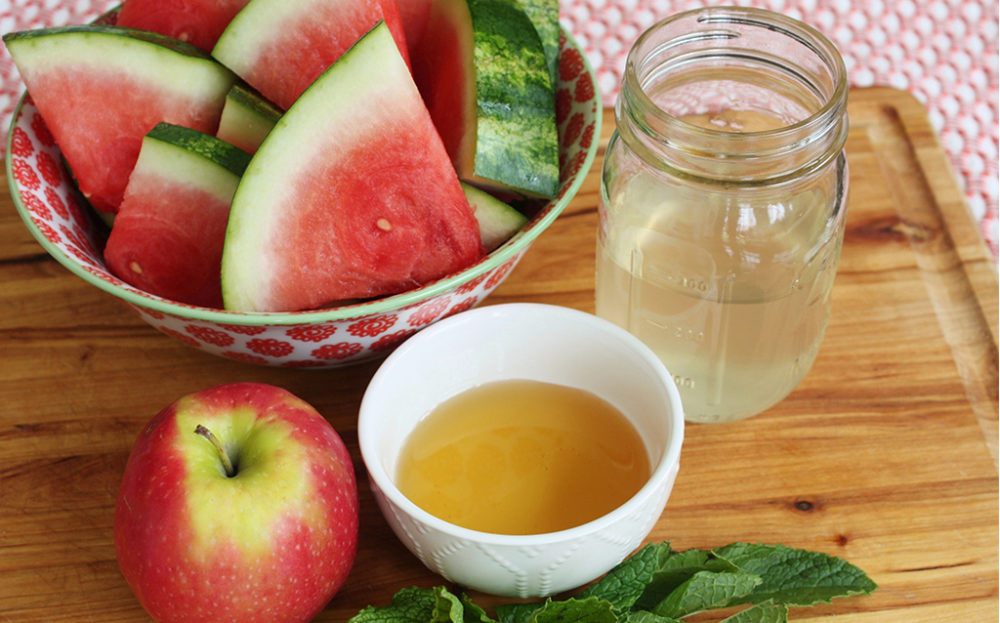 Recipe & Photography done by Megan Ameral