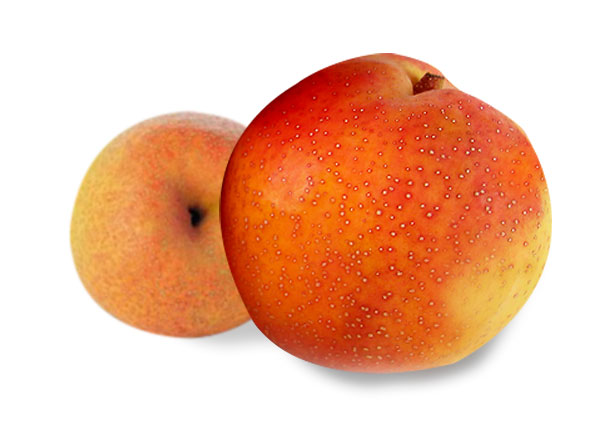 Reddy Robin® is an attractive, nashi-type pear with a very distinguishing red blush. They are firm and juicy with a sweet, low-acidic flavor. This pear is differentiated by its improved flavor over many other nashi-type selections and, of course, its red blush.
Upright growing.
Scab resistant.
Good shelf life under regular air storage.
Harvest is approximately 15 days after Bartlett.
Reddy Robin® PremP109 cv. is proudly offered through an exclusive license contract between Associated International Group of Nurseries and Brandt's Fruit Trees, LLC.  Reddy Robin® is not a product of Proprietary Variety Management.
At the present time, the Reddy Robin® selection is commercially available to Rivermaid Trading Company growers and Diamond Fruit Growers only. It can be made available to Farmer's Market, or "Farmgate" operations, but a Farmgate grower agreement must be signed.
For more information contact Tyler Brandt: tyler@brandtsfruittrees.com , or the BFT inventory and sales staff at (509) 248-4315.