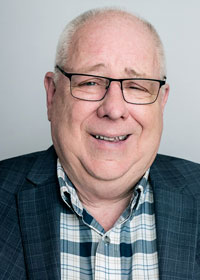 Lynnell Brandt
President/CEO
Lynnell is a fourth generation farmer who graduated from the University of Washington in 1972 with a Bachelor of Science degree in Biological Oceanography and Marine Biology. After graduating from the university,  Lynnell purchased a small peach orchard in Wapato, WA and began farming and packing the fruit at the family's fruit warehouse. Lynnell took a particular interest in the tree nursery operation and the development of new fruit varieties, becoming a pioneer in the concept of intellectual property protection in the tree fruit industry.   Lynnell is the President and CEO of Brandt's Fruit Trees, LLC , Proprietary Variety Management (PVM), and Pink Lady America.  He the president of the Associated International Group of Nurseries (AIGN), and a former president of Northwest Nursery Improvement Institute (NNII). Lynnell and his wife, Marcie, have devoted themselves to building the family businesses and now their three sons, Tyler, Ryan and Kevin, are all involved in the companies.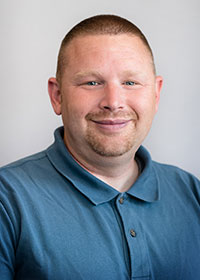 Kevin Brandt
Vice President/COO
kevin@provarmanagement.com 
509-248-4315
Kevin graduated from Central Washington University with a Bachelor's Degree in Business Administration. He worked in the family business for many years managing the shipping crew as well as supervising the packing line. In 2012, he began working for the nursery, overseeing the test blocks and aiding in sales. Kevin is now in the role of Chief Operating Officer, managing the day to day activities of PVM, and Pink Lady America.  In addition, he continues to represent Brandt's Fruit Trees in international matters and as their representative to AIGN.  Kevin has worked closely with Northwest Nursery Improvement Institute (NNII) and served terms as their President and Vice President.
Kathryn Grandy
Chief Marketing Officer
Kathryn holds an undergraduate degree in Marketing and Communications and studied business at the Sloan School, MIT. As Marketing Director, Kathryn is heading up branding, strategic marketing, and consumer insights for PVM. Having worked on the Packer/Shipper and Marketing side of the tree fruit industry, Kathryn brings a strong knowledge of retail marketing, merchandising, produce launches, and project management. Overseeing all digital media, Kathryn has extensive knowledge in new marketing concepts, consumer trends, and consumer reach.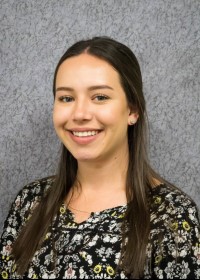 Marlisa Garcia
Marketing Specialist
Marlisa Garcia is a recent graduate of Portland State University, where she earned a degree in Business/Marketing.  Throughout her youth, Marlisa spent many summers and school breaks working at various jobs in the tree fruit industry, most recently in grower accounting.  The WAEF scholarship recipient has now returned to her hometown of Brewster, Washington, to begin her career as a member of the marketing team at PVM.  Marlisa's responsibilities include digital and social media management, industry support, retailer coordination and consumer communication.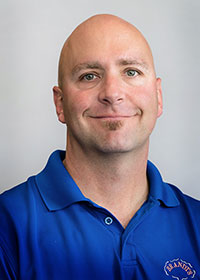 Tyler Brandt
Vice President, PVM
General Manager, Brandt's Fruit Trees, LLC
Tyler is the General Manager for the nursery operation, Brandt's Fruit Trees. He began working for the Brandt Family Farms as a boy, making boxes, helping in the orchards, and working on the packing lines. After high school, he attended Yakima Community College where he studied horticulture and Ag Business. Following college, he returned to the farm, taking on bigger roles and gaining experience in all facets of farm management. In 2007, Tyler began his career at the nursery company, where he builds upon the experience he acquired managing the family orchards by traveling throughout the fruit growing regions of the world, continually learning about the latest horticultural practices, rootstocks, and cultivars. Tyler takes pride in the long-lasting relationships he has built with growers in the Tree Fruit Industry, and always strives to provide great service to his customers, helping them with variety and rootstock selections, pruning and planting techniques and helping them stay informed in an ever-changing industry.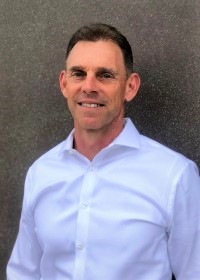 Doug Carey
Manager, Quality Program
Doug@provarmanagement.com
509-731-6280
As the Quality Manager for PVM and Pink Lady America (PLA), Doug is responsible for overseeing the quality standards developed for each variety PVM manages.  His job is to assure compliance and uniformity across the industry's many production lines for the benefit of the brand owners and stakeholders in the industry.  Doug's background is rich in Washington Apple Industry experience, including more than ten years as a horticultural inspector for the Washington State Department of Agriculture.  For the last 20 years, he served as the Quality Control Manager at 2 production facilities in the Yakima Valley, where he managed the fruit packing process from receiving through production, storage, and shipping.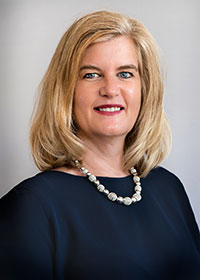 Jill Burbery
Communications & Operations Manager
Jill joined PVM with 25-years of experience in the produce industry, specializing in worldwide sales and marketing of Washington State tree fruits. She holds a Bachelor of Science from Eastern Washington University in Food and Nutrition/Business and has additional experience in healthcare and the hospitality industry.  Jill manages communications for PVM and the associated companies, provides training and support for the Idyia™ database system, and assists in all facets of global intellectual property management and protection of the cultivars managed by the PVM.
We want to hear from you!
PVM Main Office
1330 North16th Avenue, Suite A
Yakima, WA 98902
Phone:  509-248-4352
Fax: 509-248-4421
Marketing Office
Phone:  509-263-1227
Anonymous Tip Line
Call to report suspected infringement
of intellectual property.
509-422-2888