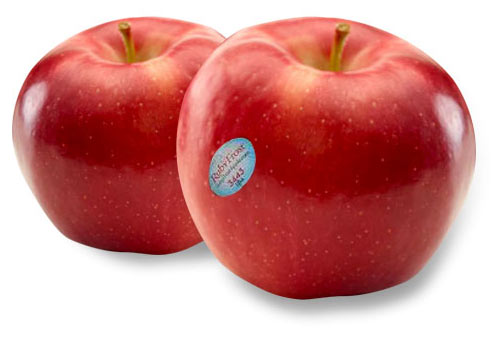 RubyFrost® apples are sweet but also carry a pronounced "zing" in every bite with moderate acidity. They are versatile, to be eaten out of hand or cooked in a variety of recipes. The apple is a cross between Braeburn and Autumn Crisp, and they are shown to be a good source of vitamin C.
Not prone to pre-harvest drop.
Should not be pushed for vigorous growth.
Excellent storage and shelf life under regular air storage.
Ripens later in the season, in mid to late October.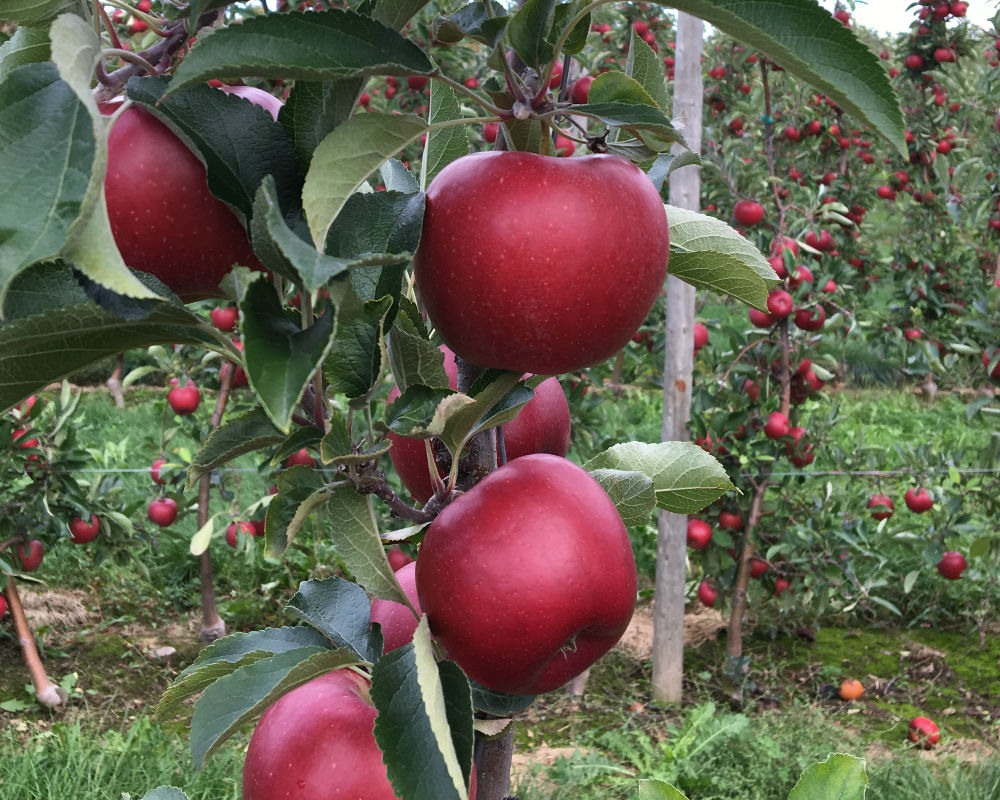 Discover
RubyFrost® is another product of the Cornell University breeding program which focuses on increasing quality, shelf life, and natural disease resistance.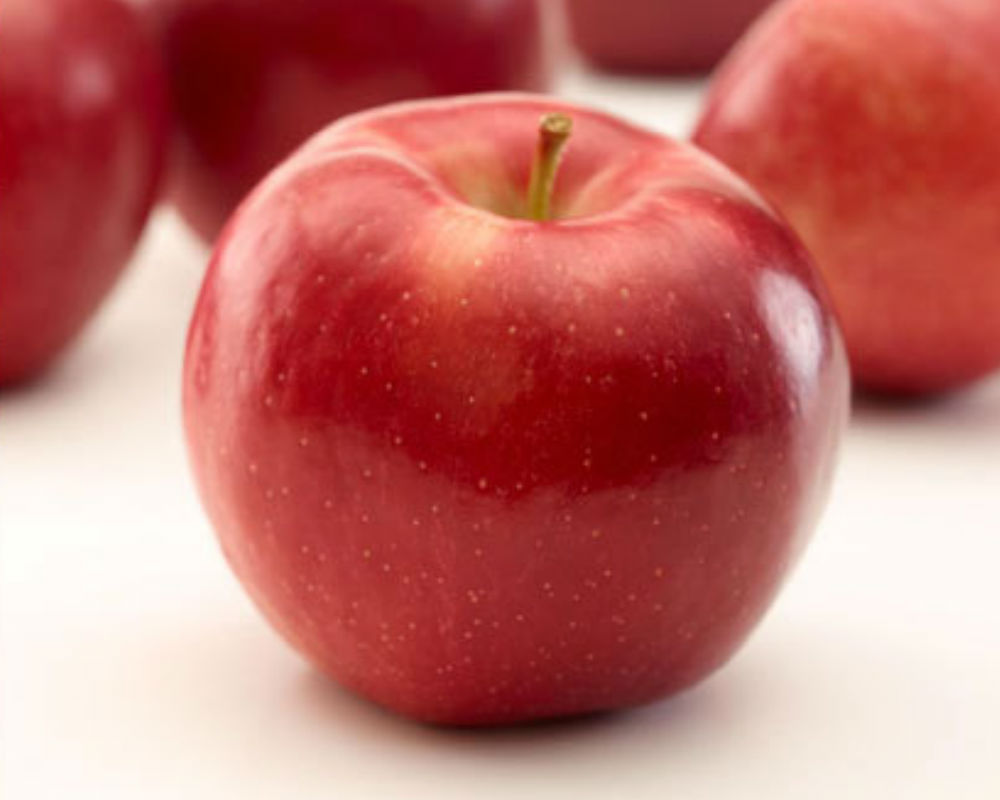 Flavor with Zing
People who enjoy Granny Smith or Empire will love RubyFrost®  Naturally high in Vitamin C, it features a wonderful balance of sweet and tart.  RubyFrost® reaches its peak flavor in the winter months.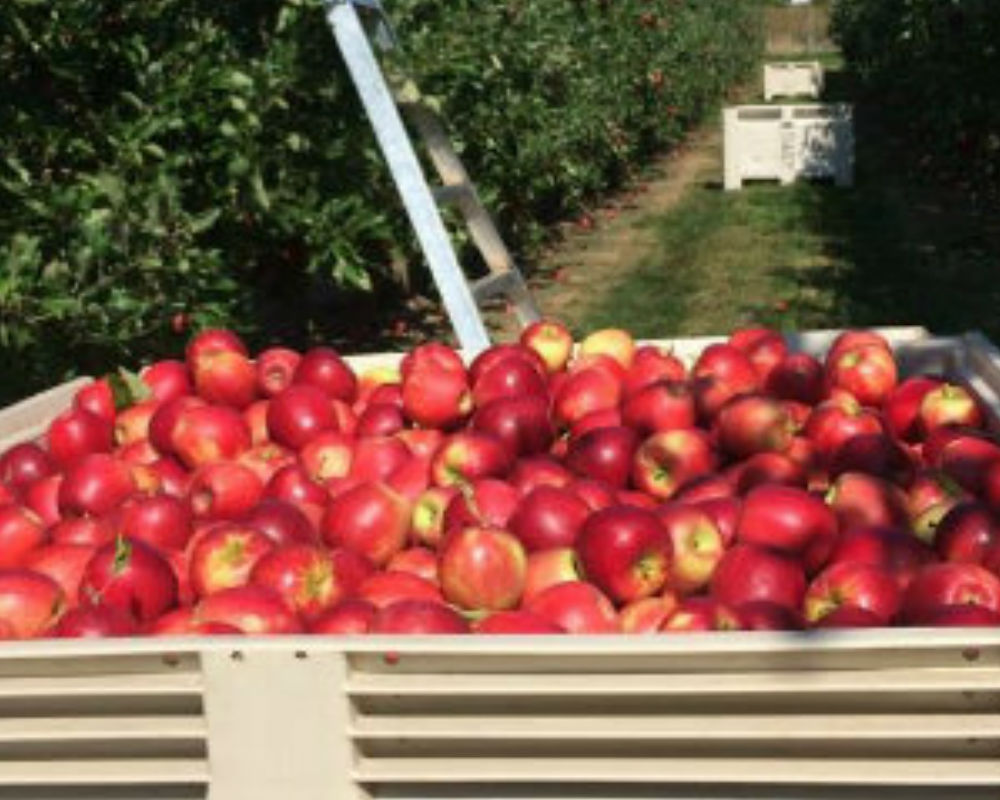 Growing and Marketing
In the United States, RubyFrost® is grown exclusively in the state of New York. International growing regions are managed by PVM where testing and propagation is currently taking place.
In North America, RubyFrost® is only available to members of Crunch Time Apple Growers, through an exclusive licensing agreement with Cornell University. For more information, contact: Jessica Wells, Executive Director, at Jessica@crunchtimeapplegrowers.com or (716) 300-8071.
Outside of North America (with the exception of China), PVM manages the commercialization of New York 2 sold under the trademark RubyFrost®. PVM is actively seeking Master Commercial Licensees to work with the growing, packing and selling of this new, fantastic apple brand known as RubyFrost®.
PVM has placed Master Propagation Licensees in many production areas of the world. Present Licensees are listed here: