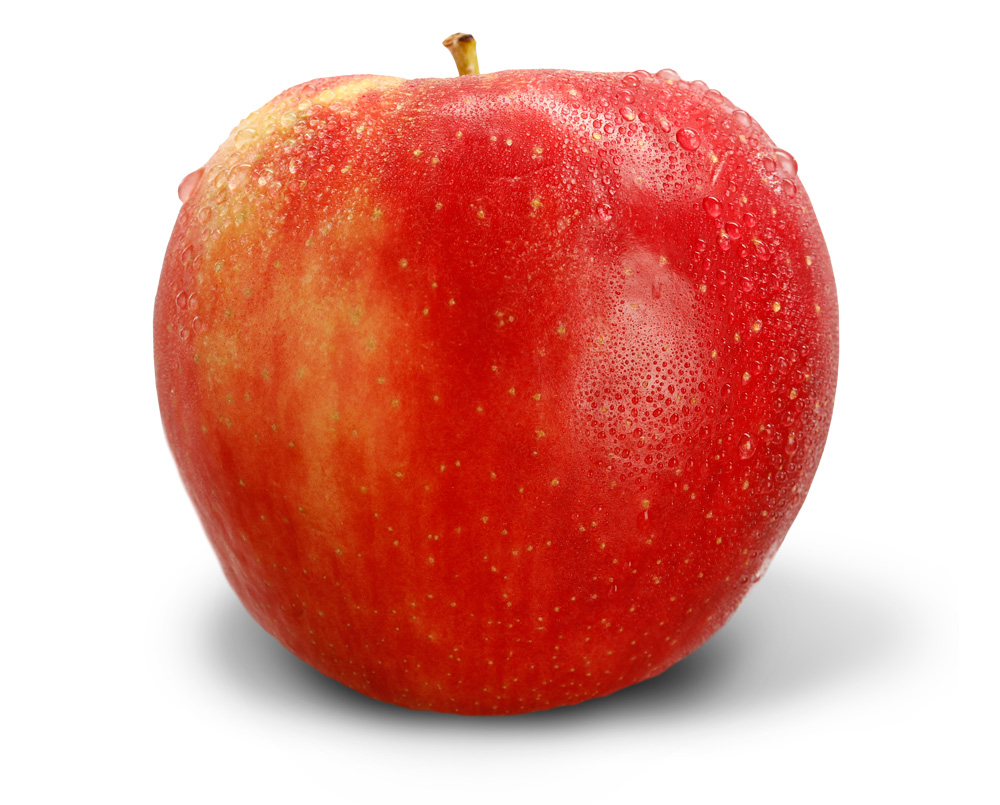 SnapDragon® is the vibrant offspring of Honeycrisp and another apple similar to Jonagold. Its standout characteristics are a spicy-sweet flavor and monster crunch. It has good sugar levels and a low to moderate acidity.
Less prone to soft scald and bitter pit than Honeycrisp.
Good field resistance to powdery mildew and fireblight.
Excellent storage and shelf life under regular air storage.
Early-ripening. Harvested in late September.
Fruit Size: Medium
Parentage: Honeycrisp x NY 752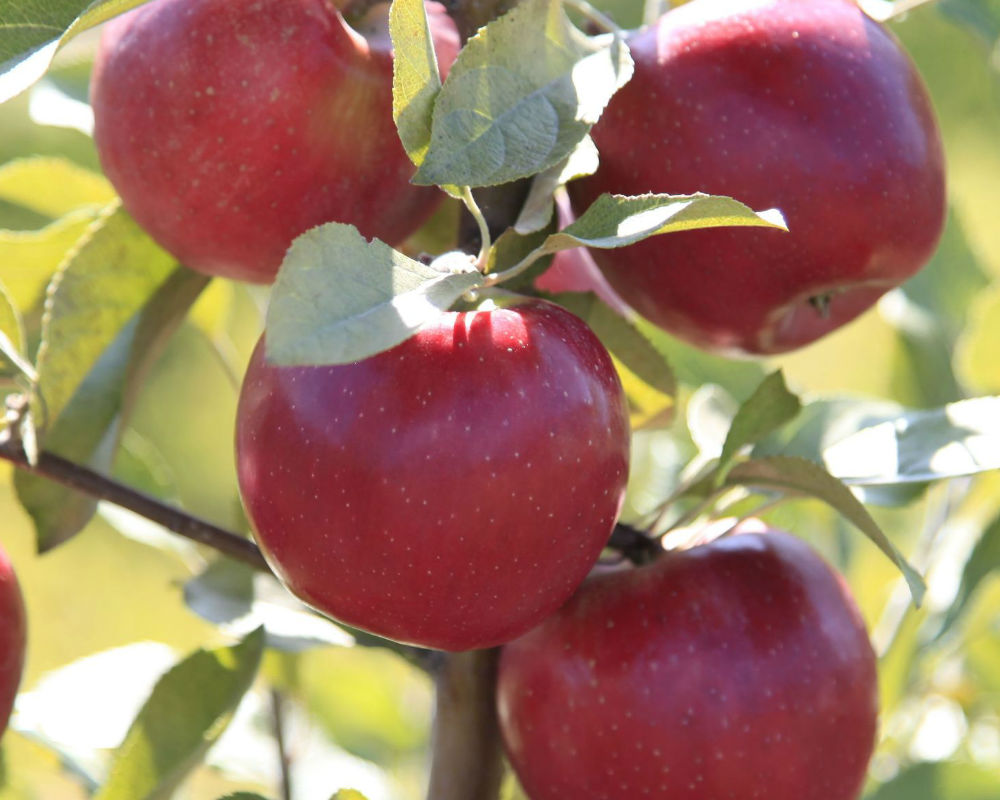 Discover
The  SnapDragon® apple was developed over the course of 10 years of work at Cornell University's tree fruit breeding program.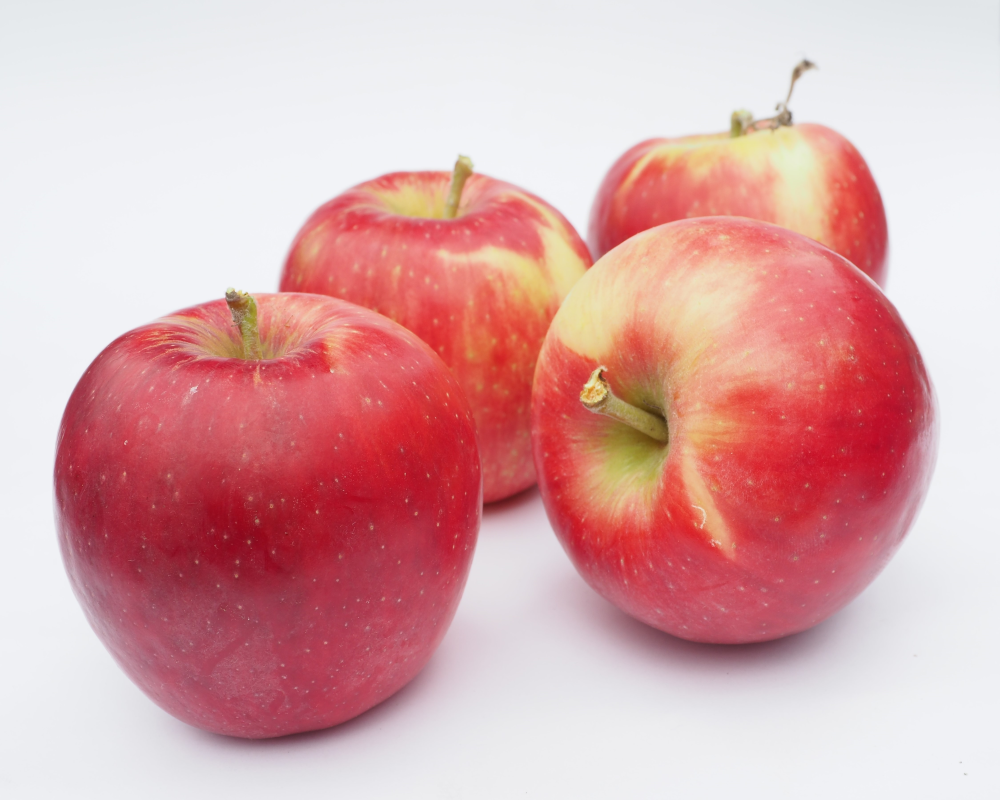 Spicy Flavor & Monster Crunch
SnapDragon® boasts a consistently firm texture that "snaps" when you bite into it. A juicy apple with a spicy-sweet flavor, it finishes with a slight aroma of vanilla.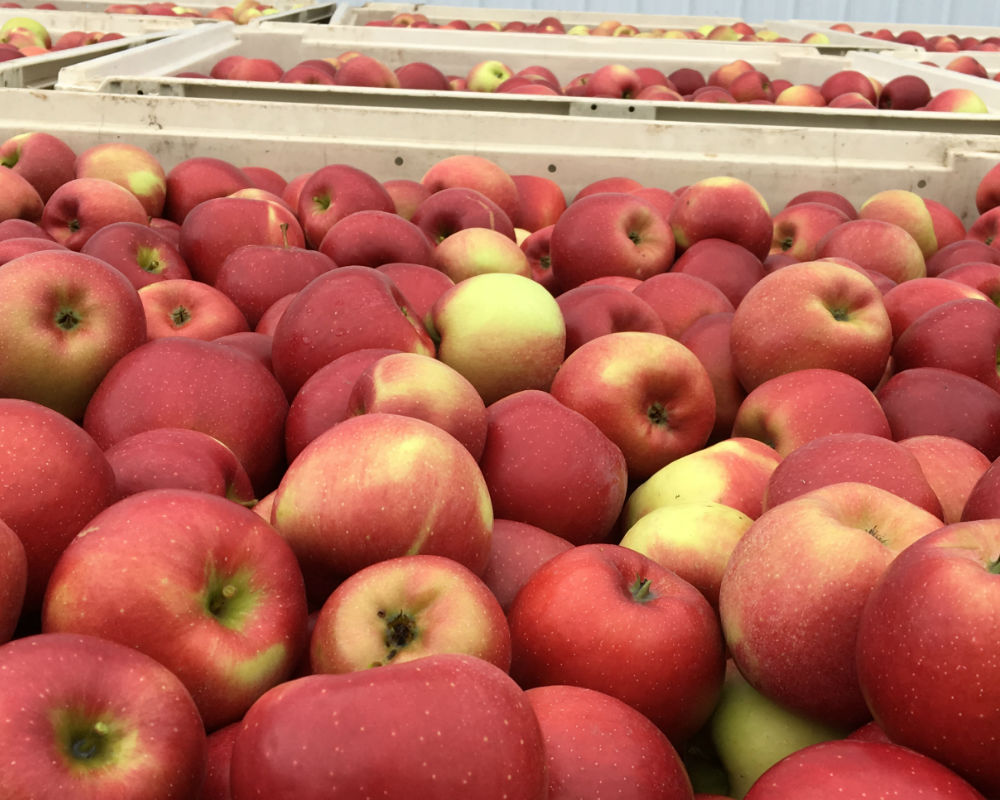 International Growing and Marketing
Within the United States, SnapDragon® is exclusive to growers in the State of New York.  Internationally, PVM is managing the propagation of NY1 through its associates in the AIGN® network of tree fruit nurseries.
In North America, SnapDragon® is only available to members of Crunch Time Apple Growers, through an exclusive licensing agreement with Cornell University. For more information, contact Jessica Wells, Executive Director, at 716-300-8071.
Outside of North America (with the exception of China), PVM manages the commercialization of New York 1 sold under the trademark SnapDragon®. PVM is actively seeking Master Commercial Licensees to work with the growing, packing, and selling of this new, fantastic apple brand known as SnapDragon®.
PVM has placed Master Propagation Licensees in many production areas of the world. Present Licensees are listed here: