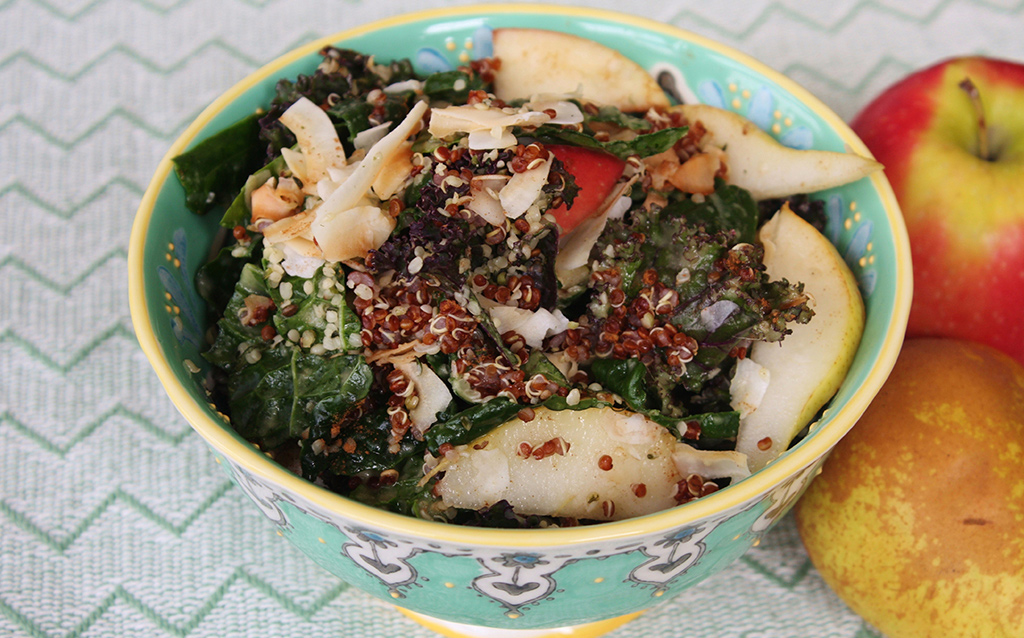 Summer Kale Pink Lady® Apple Quinoa Salad
September 12, 2017
Healthy shredded greens tossed in our Pink Lady® Apple pear infused fruity avocado oil based vinaigrette. Tossed with creamy coconut shreds, crunchy hemp seeds and nutty red quinoa for an extra boost of protein. Kisses of sweetly tart Pink Lady® Apples and bartlett pears make this salad our "go to" meal this summer! Perfect for lunches for the beach, and even better the next day!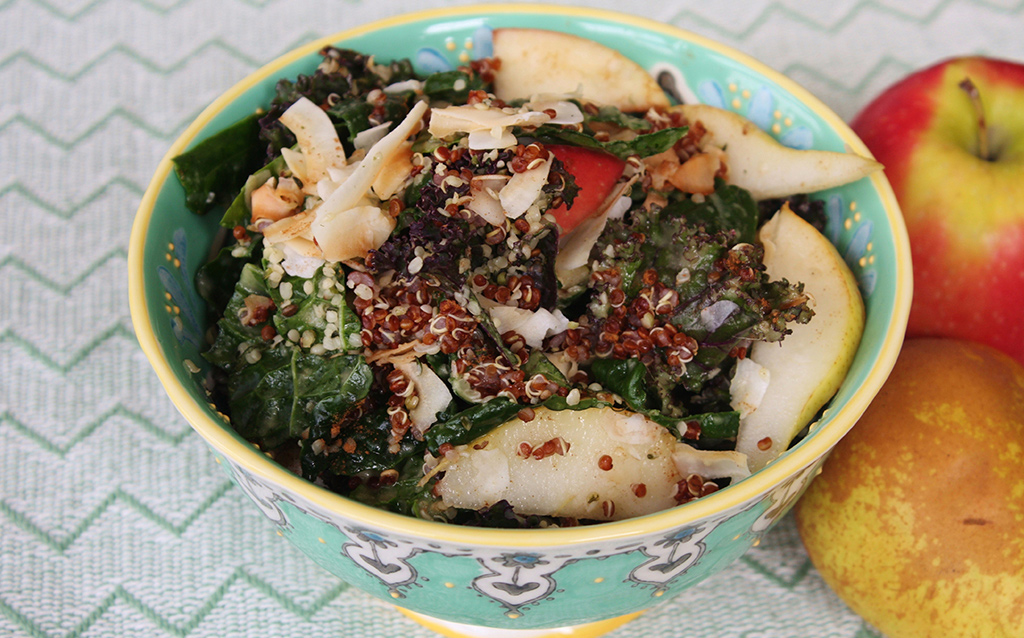 Ingredients
Dressing:
1 Pink Lady® apple, ½ peeled & cut into chunks, other ½ reserved for salad
2 Bartlett pears, peeled and cut into chunks
2 tbsp coconut vinegar, substitute apple cider vinegar
2 tsp coconut aminos, substitute soy sauce
1 pinch sea salt & ground black pepper to taste
Salad:
1 Pink Lady® apple, plus reserved ½, cut into slices with skin
1 Bartlett pear, sliced with skin
1 bunch blue curled kale, stems removed & shredded
1 bunch lacinato kale, stems removed & shredded
1/4 cup toasted coconut shreds
1 dash sprinkle of ground cinnamon
Directions
Dressing:
1In a high speed blender add chunks of apple, pear and freshly grated ginger. Slowly pulse in avocado oil, coconut vinegar and coconut aminos. Drizzle in raw honey. Salt and pepper to taste. Through a mesh strainer pour into a glass mason jar and place in refrigerator to chill.
Salad:
1In a medium sized stove pot at high heat, boil 1 cup red quinoa in 2 cups water. Once boiling, stir and reduce to low with tight fitting lid. Cook for 15-20 minutes, fluff with fork and season to taste. Allow to cool down. Wash kale and shred with a knife. In a big bowl, add in shredded kale and pour dressing on top. Massage kale with hands until kale has become tender and absorbed dressing. Slice apple and pears then toss. Add in hemp seed, coconut shreds and cooled red quinoa. Sprinkle cinnamon and sea salt to taste. Salad can be tossed with quinoa or put onto a bed of quinoa. Serve cold!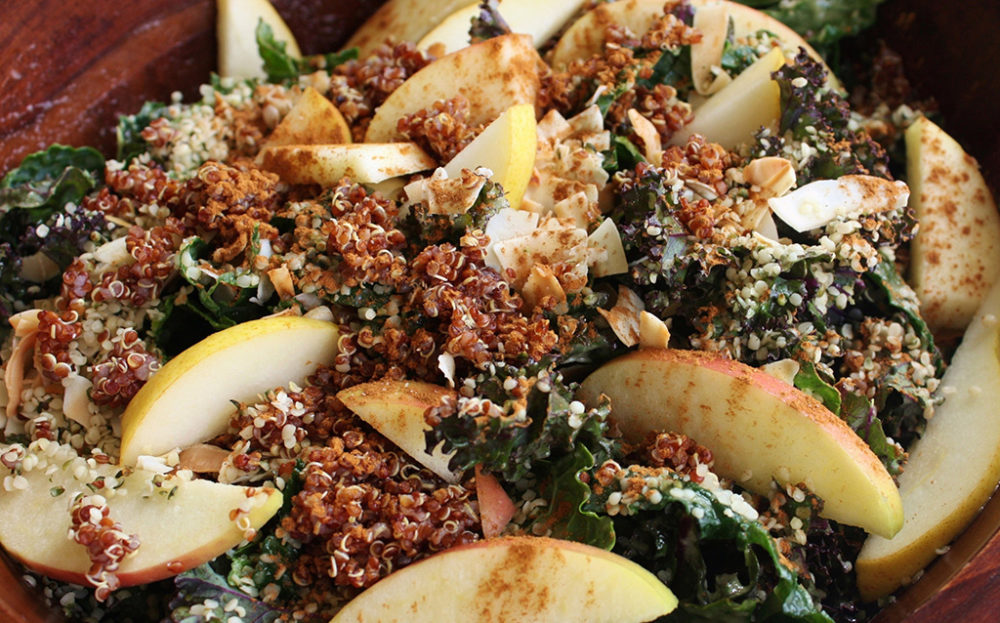 Recipe & Photography done by Megan Ameral