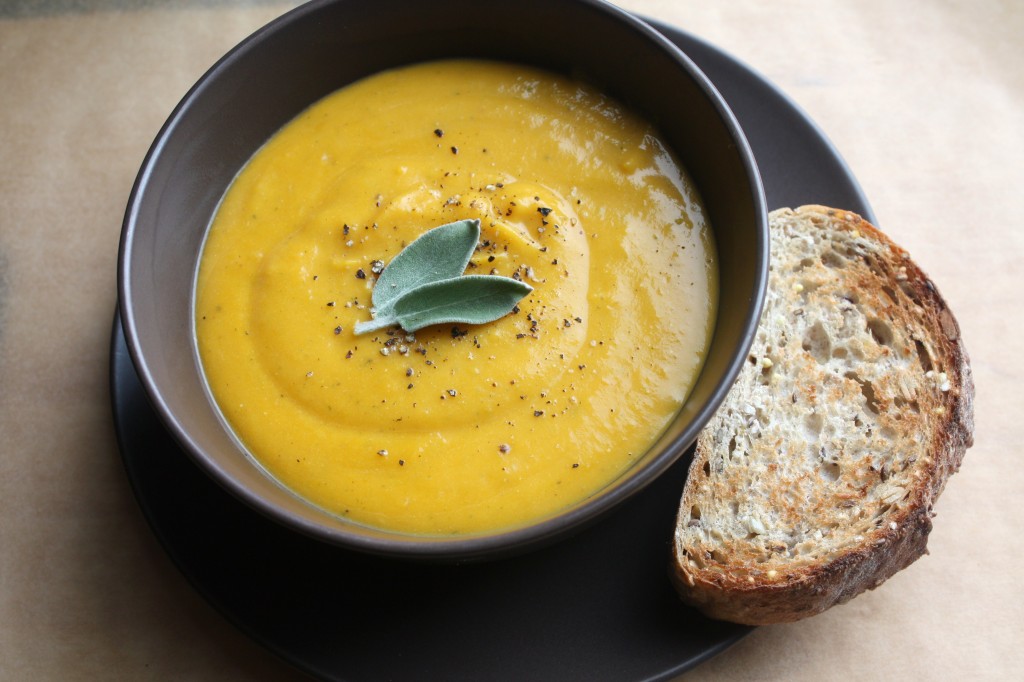 Sage & Butternut Squash Apple Bisque
September 12, 2017
Warm up with this sage and butternut squash apple soup. Bring the earth to your plate with melodious herbs of sage and thyme. An harmonious contrast of sweet crisp Pink Lady® Apples and caramelized onions. Cozy up with someone you love and this creamy butternut squash apple bisque. Garnished with fresh sprigs of sage and serve with crusty artisan bread.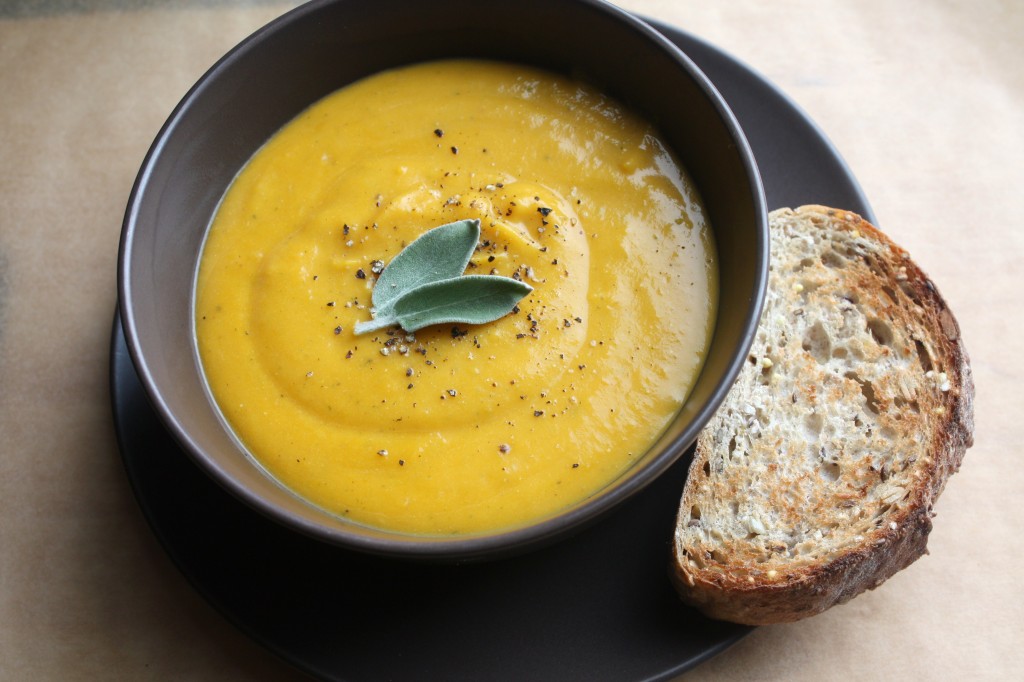 Ingredients
4 tbsp organic unsalted butter
1/2 tbsp light amber agave nectar
1 1/2 tbsp apple cider vinegar
Directions
1Slice butternut squash in half and scoop out seeds. Preheat oven to 425 F degrees. Place squash into olive oil greased glass pans. Don't cover. Slice apples and onions into quarters. In another greased pan with lid, place apples, onions and peeled whole garlic cloves. Cube butter and sprinkle onto apple/onions and put on lid or foil. Place all pans into oven for 30 minutes, then take off lid and for 10 minutes. Bake until almost golden brown. Take out apples/onions/garlic pan. Leave squash to bake until fork tender. Remove from oven, allow to cool and make fork indent into the squash.
2When cooled, place all baked ingredients into blender and blend until smooth texture. Pour into a large glass bowl and mix wet ingredients. Reserve one cup of soup mixture and place back into blender with sage and thyme. When fully mixed pour back into bowl mixture and incorporate the flavors. Freshly grind nutmeg. Salt and pepper to taste. In an stovetop pot allow to heat on low for 20 minutes.
3Garnish with fresh sage and cracked black pepper. Plate with warm crusty bread.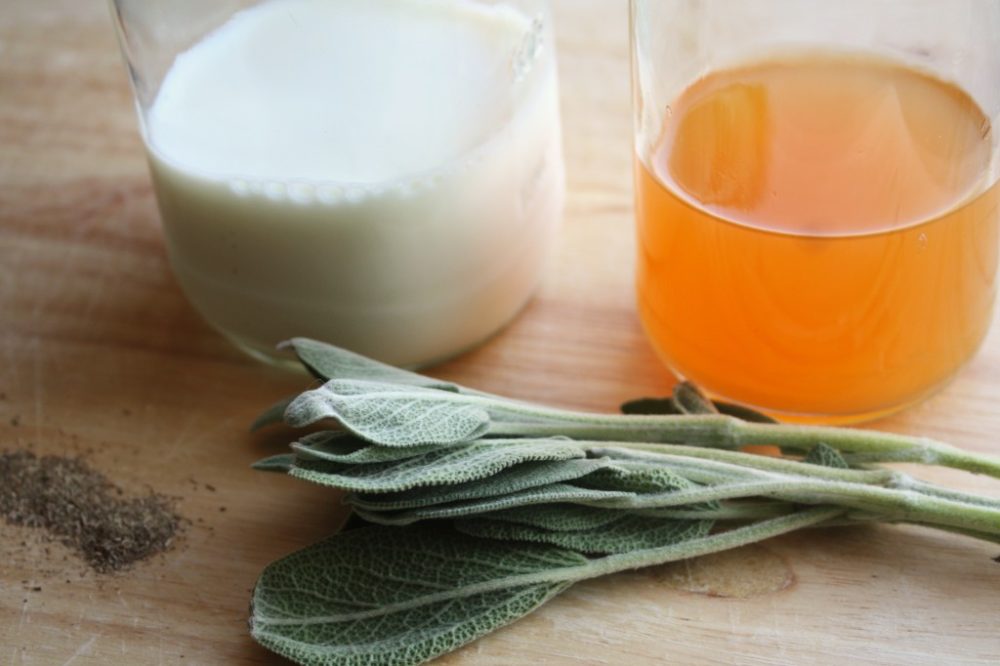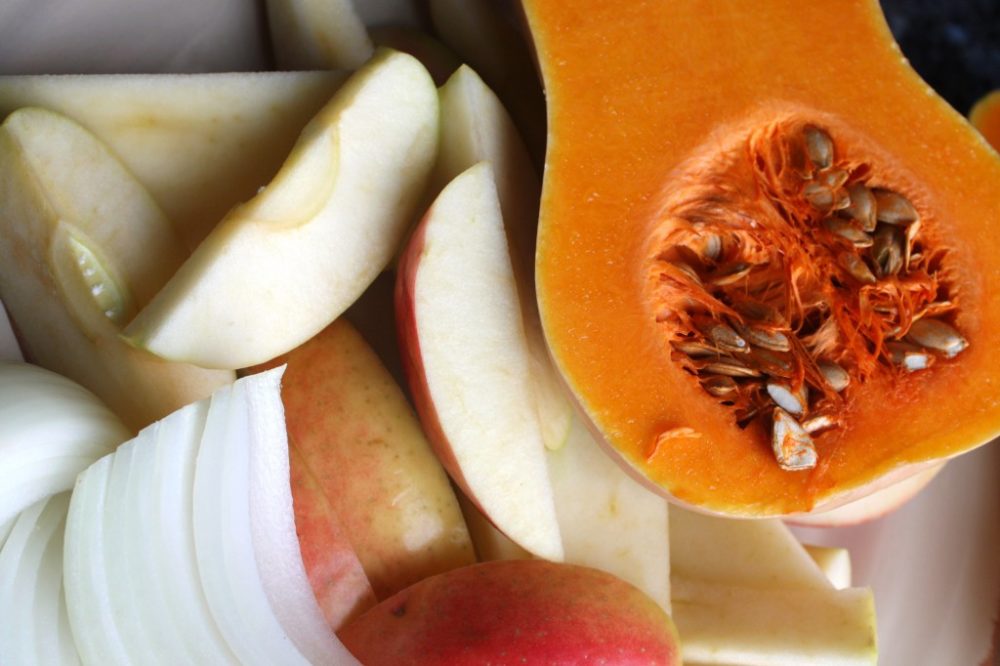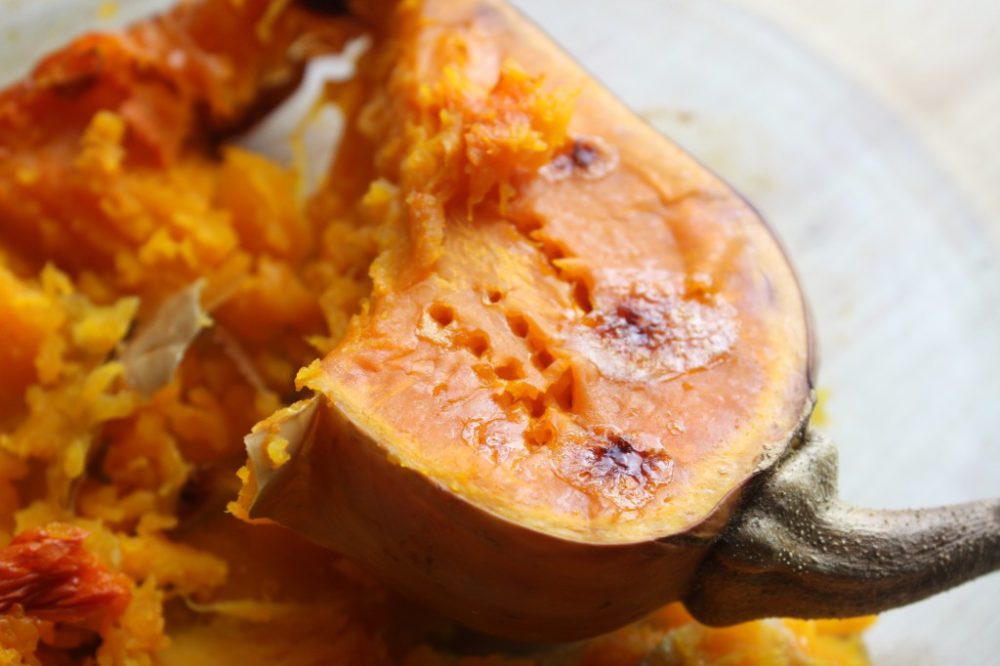 Provided by Megan Ameral from "My Breakfast Blog"