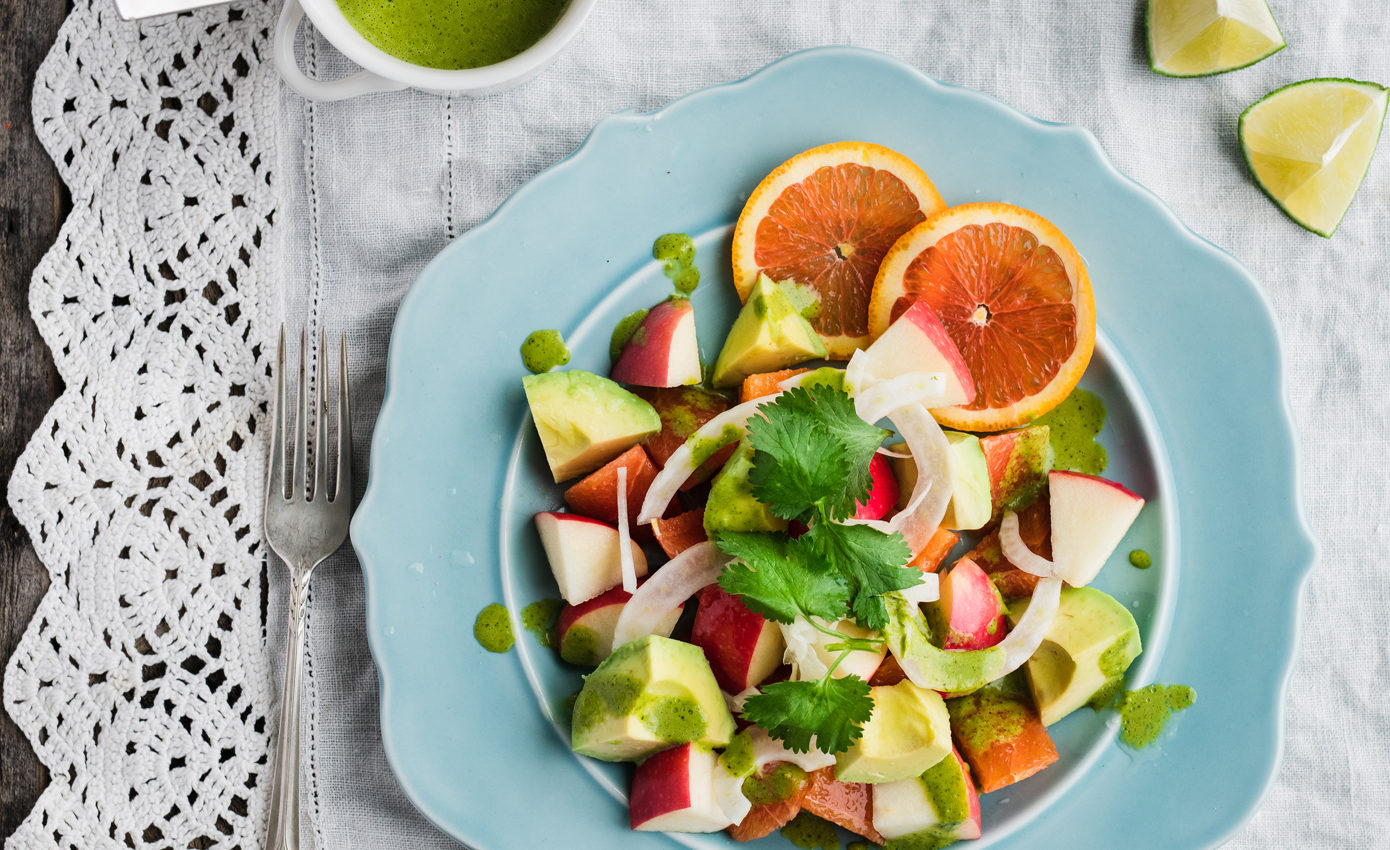 Winter Citrus Apple Salad with Cilantro Vinaigrette
January 24, 2019
The pink fleshed Cara Cara oranges, from our partner Pro Citrus Network, give this salad a bright note while the Pink Lady® apples add a crisp sweetness. Serve this fresh winter salad along side roast pork or chicken for dinner or as a light main course for lunch.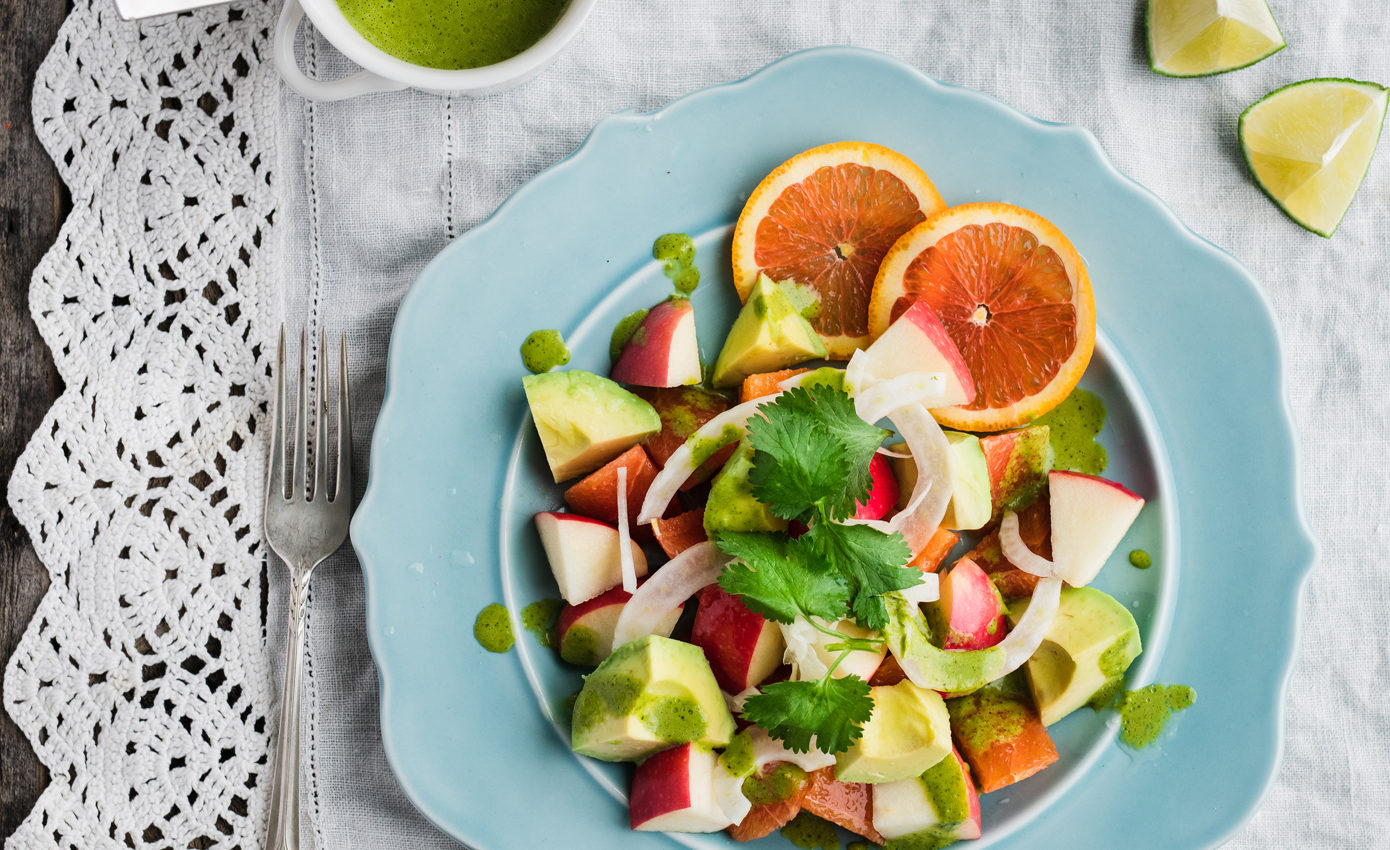 Ingredients
Vinaigrette: (makes 2/3 cup)
1 quarter of a small jalapeño, seeded (depending on your desired level of heat)
1/4 cup fresh squeezed lime juice
Pinch of salt and pepper to taste
Salad:
2 medium sized Pink Lady® apples, cut into chunks
4 Cara Cara oranges, peel cut off and cut into chunks
1 small fennel bulb, thinly sliced (Substitute Jicama if fennel is not available)
Directions
Directions:
1Make the vinaigrette: In a blender combine the cilantro, garlic, 1/4 jalapeño, lime juice, oil, honey and a small pinch of salt and pepper. Blend on high until combined, taste and adjust the salt, pepper, and jalapeño as needed. Store leftover dressing in an airtight container in the refrigerator.
2Assemble the salad: Add the apples, oranges, and fennel to a large mixing bowl and toss gently to combine (NOTE: this coats the apples and fennel in citrus juice to keep them from browning), add the avocado and carefully toss again so the avocado does not break up.
3Transfer salad to serving plates and drizzle with dressing, garnish with additional cilantro if desired.
4This salad is best served immediately.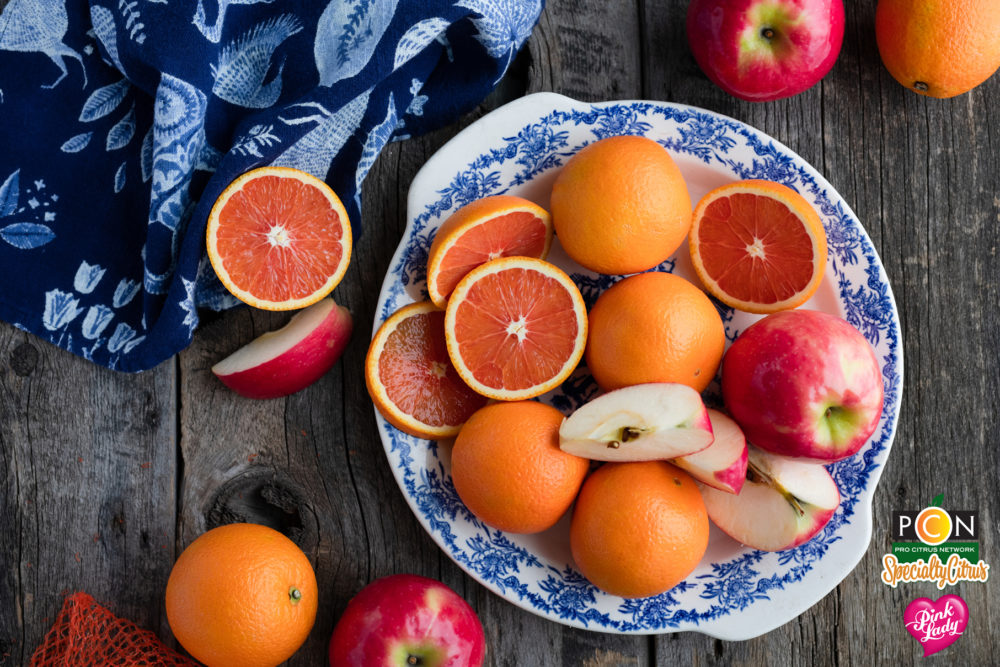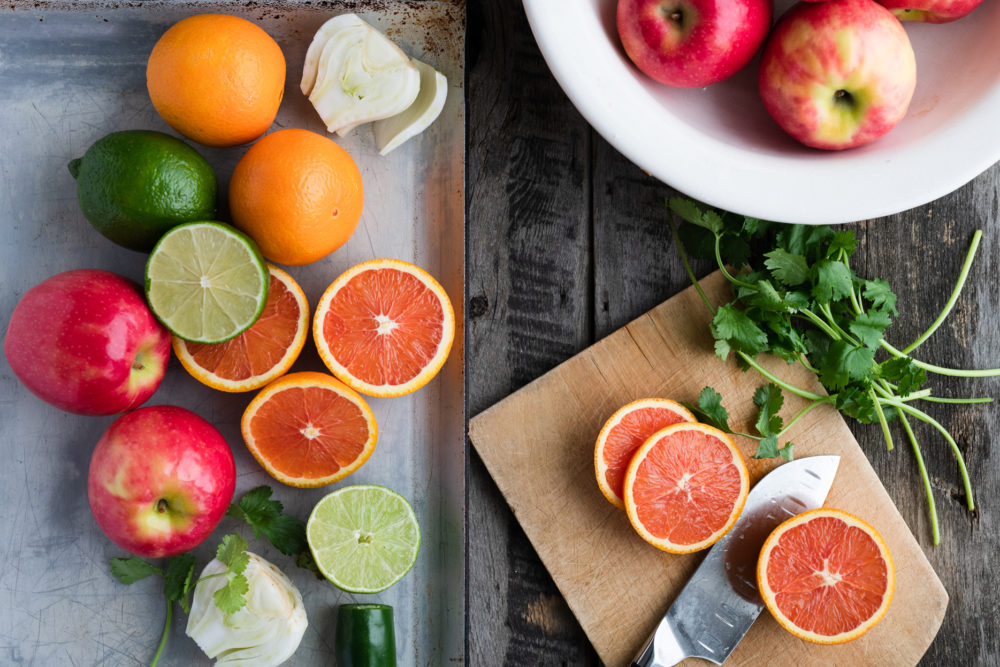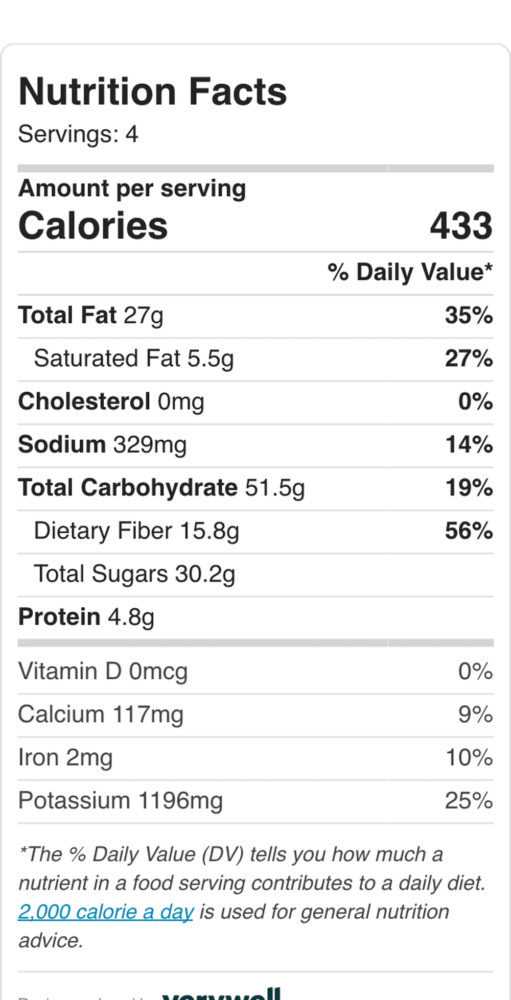 Recipe by Beth Williams and Meg Raines