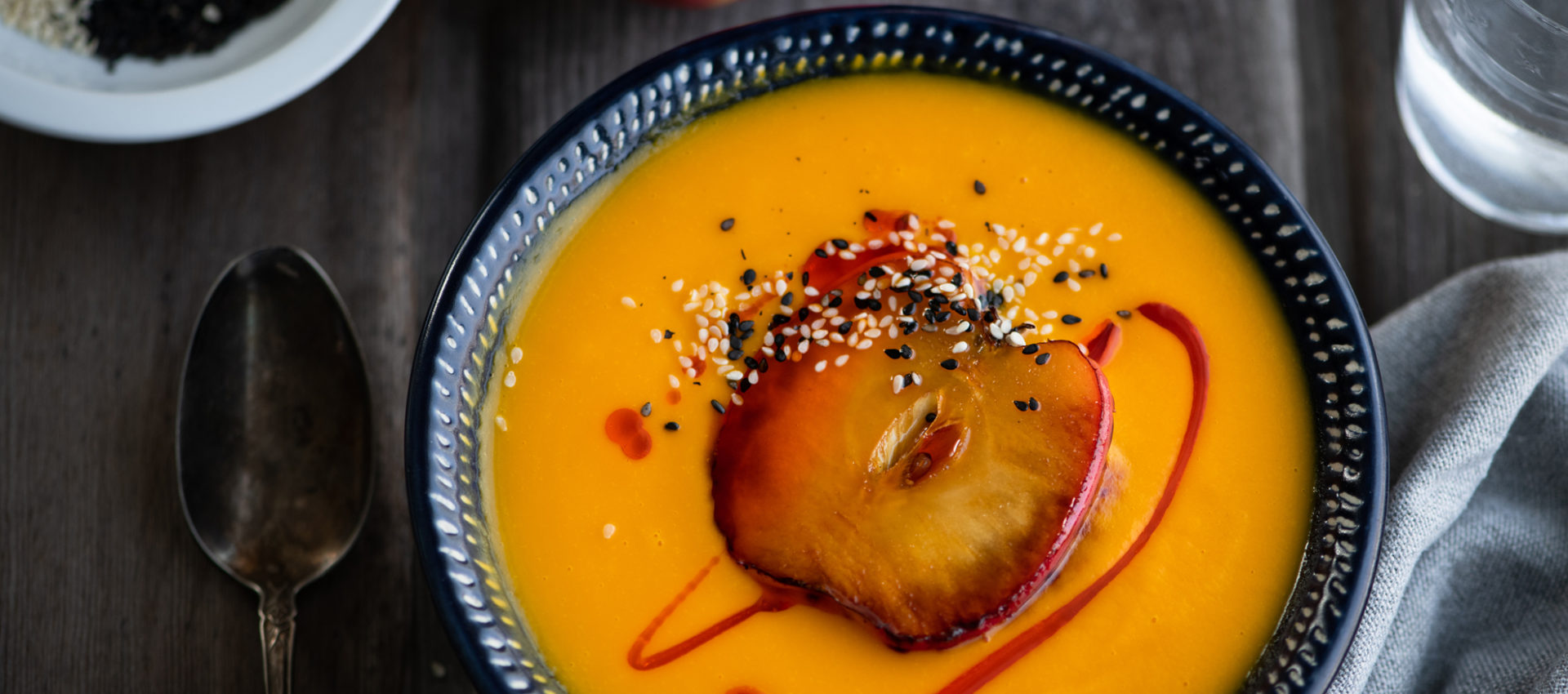 Sweet Potato Miso Ginger Soup
January 24, 2019
In this light and earthy soup Pink Lady® apples are the perfect compliment to Idaho grown sweet potatoes from WADA Farms. Miso and ginger give it a hint of the exotic, making this velvety soup a lovely starter at your next dinner party, or a warming soup for an easy week night dinner.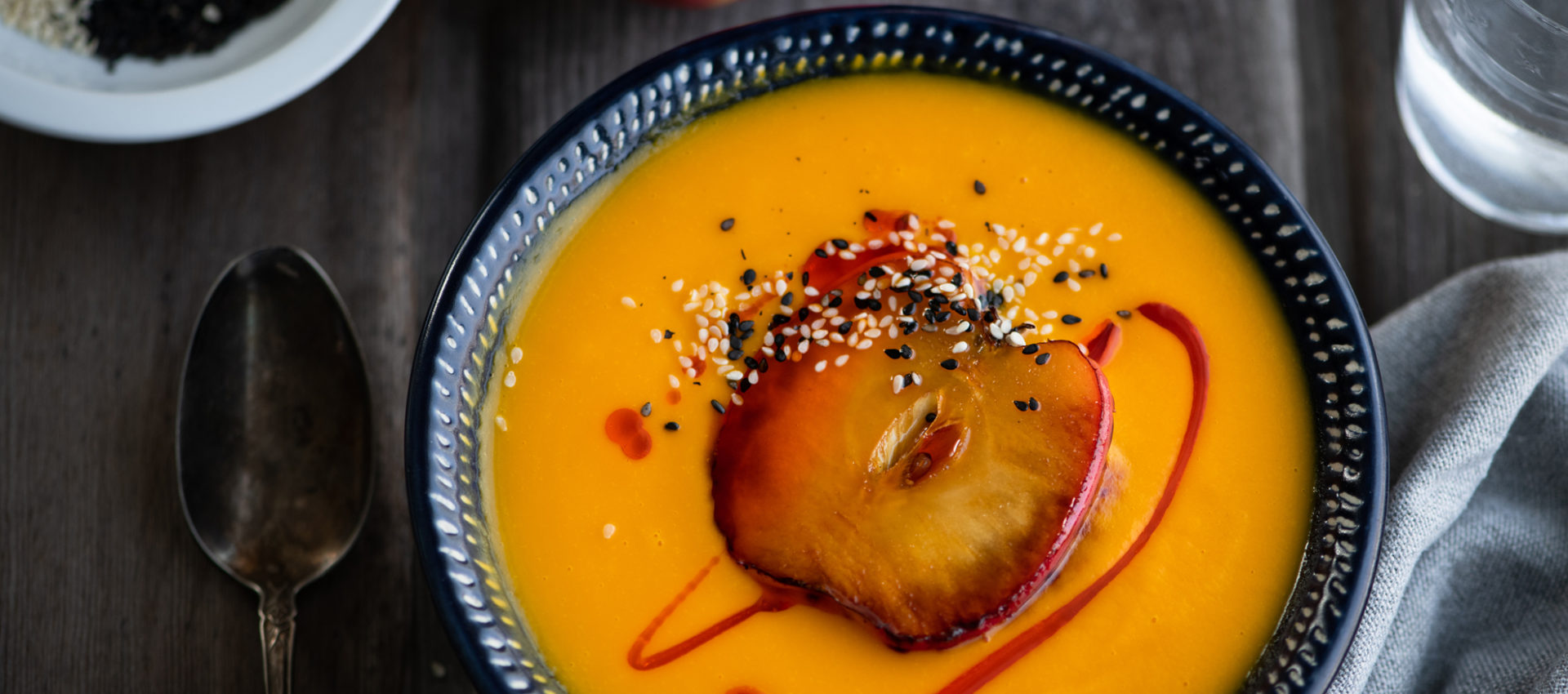 Ingredients
Ingredients
2 tbsp white miso (or chickpea miso)
3 small sweet potatoes (about 2 lbs) peeled and cut into cubes
2 Pink Lady® apples, peeled and cut into cubes
5 cups water or low sodium stock
Directions
Directions:
1In a large sauce pan heat the ghee or olive oil over low heat, add the chopped onions and a small pinch of salt then sweat the onions until they are soft and translucent, about 15-20 minutes.
2Add the chopped ginger and garlic to the pan and cook for another 3 minutes, until fragrant.
3Add the miso, water or stock, sweet potatoes and apple cubes and a small pinch of salt and pepper. Bring to a boil over high heat. Once boiling, reduce the heat to low, cover and cook until the the sweet potatoes and apples are cooked through and break apart when pierced with a knife, 20-30 minutes.
4Take the soup off the heat, carefully transfer to a blender in small batches and blend until very smooth. Alternatively, use an immersion blender in the pot.
5Return the soup to the pot, add the lemon juice and additional water or stock to thin soup to desired consistency, cook on low for another 5 minutes.
6Taste soup and adjust seasoning as needed. Serve hot with a drizzle of hot chili oil or toasted sesame oil.
7Cooled soup can be stored in an airtight container in the refrigerator for up to 5 days or in the freezer for a month.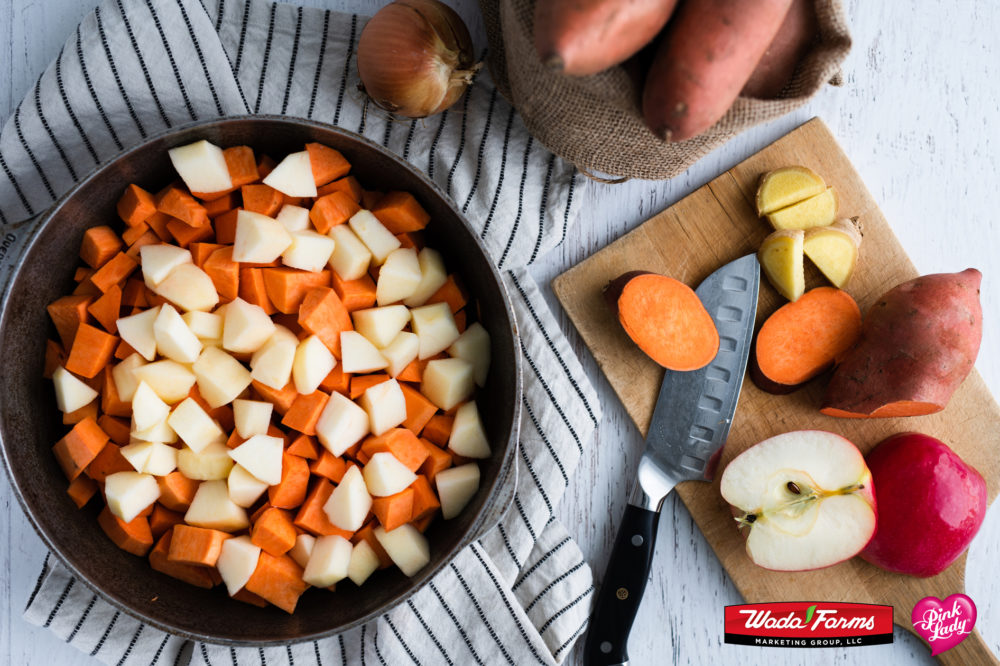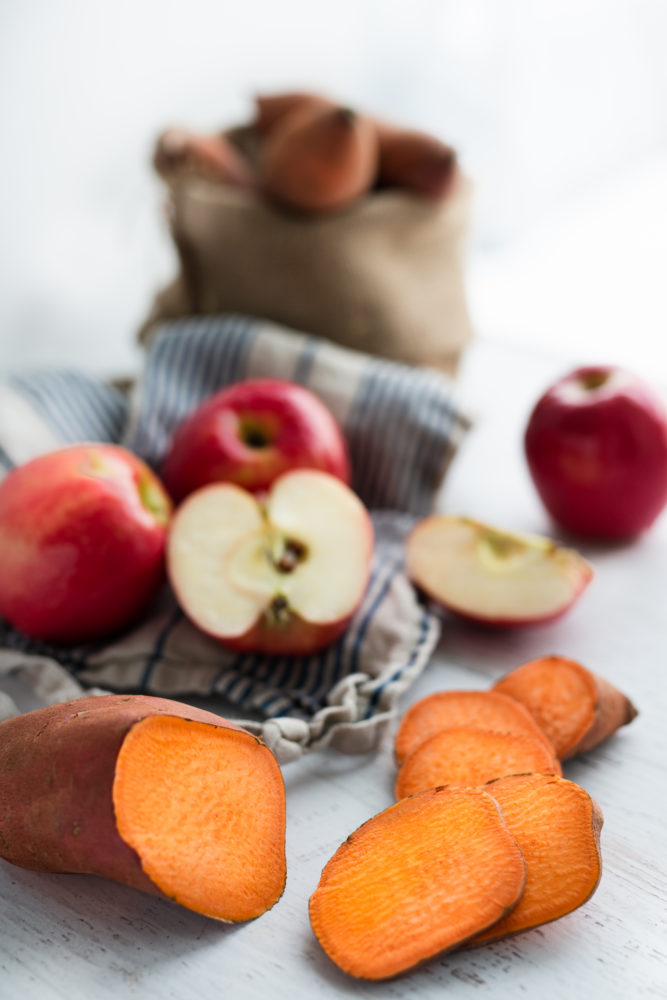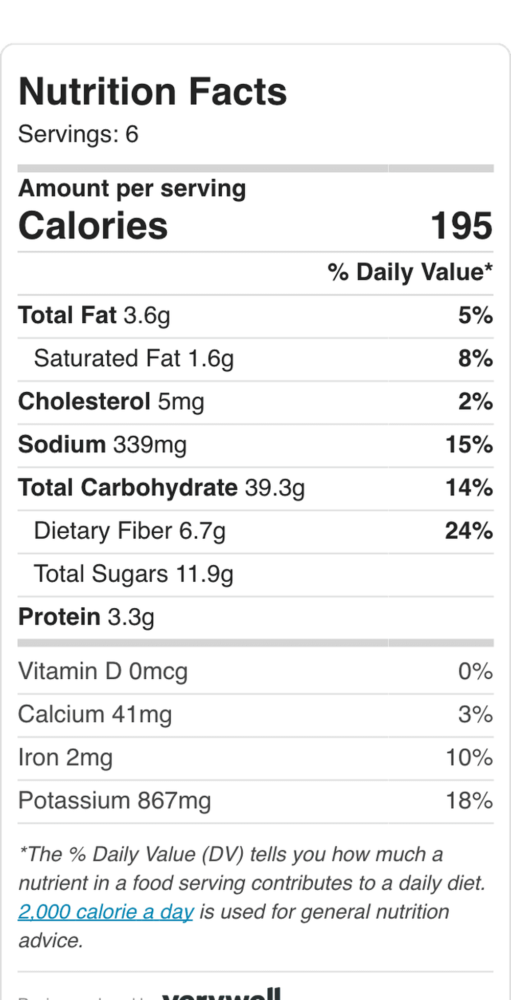 Recipe by Beth Williams, Meg Raines