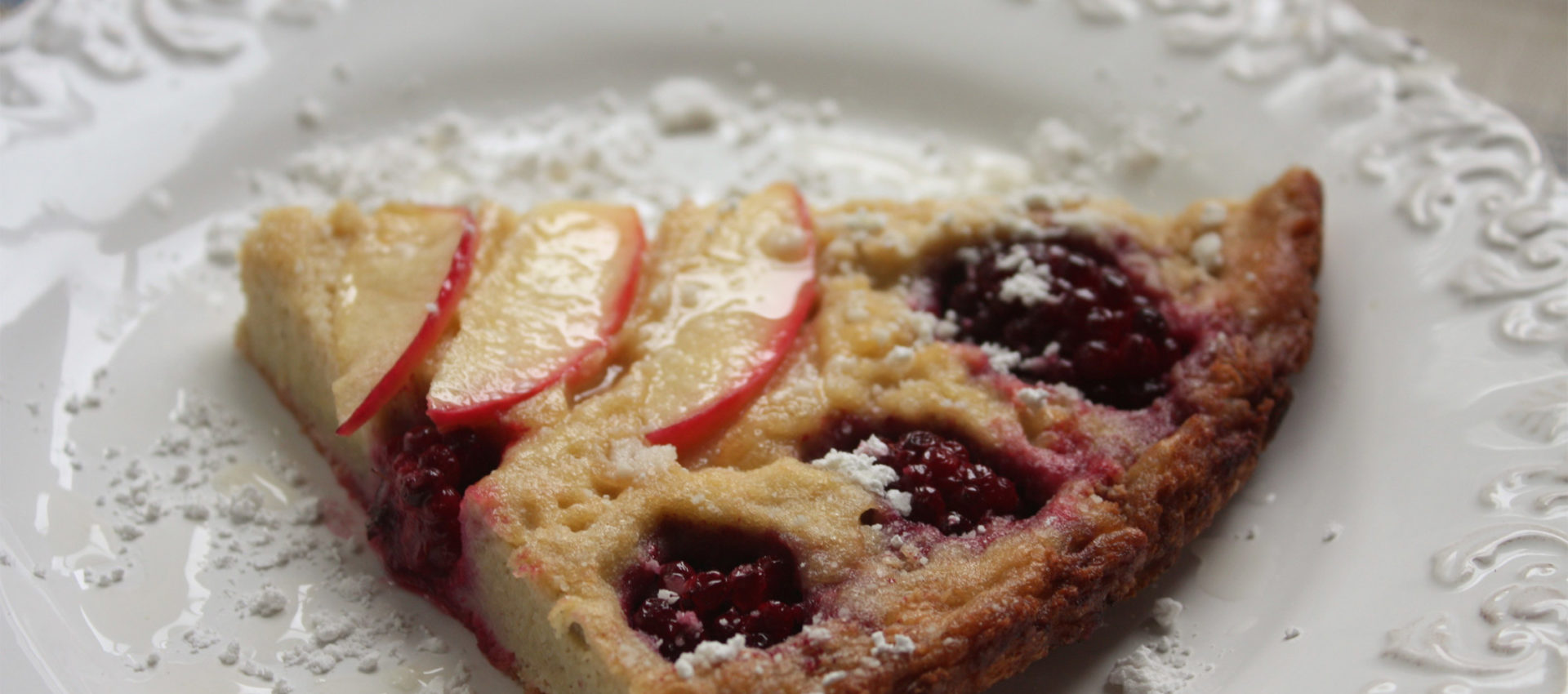 Pink Lady® Apple Dutch Baby Pancake
September 12, 2017
Dreamy mornings are made of these! Sweet vanilla fluffy light layers of our handmade dutch baby baked with love in an iron skillet and topped with fresh blackberries and Pink Lady® Apple slices. Dust powdered sugar and lightly squeeze lemon to make these ever so perfect! Makes the ideal morning breakfast and your home will smell like the best pancake house in town. Gluten Free. Grain Free. Dairy Free. Vegetarian.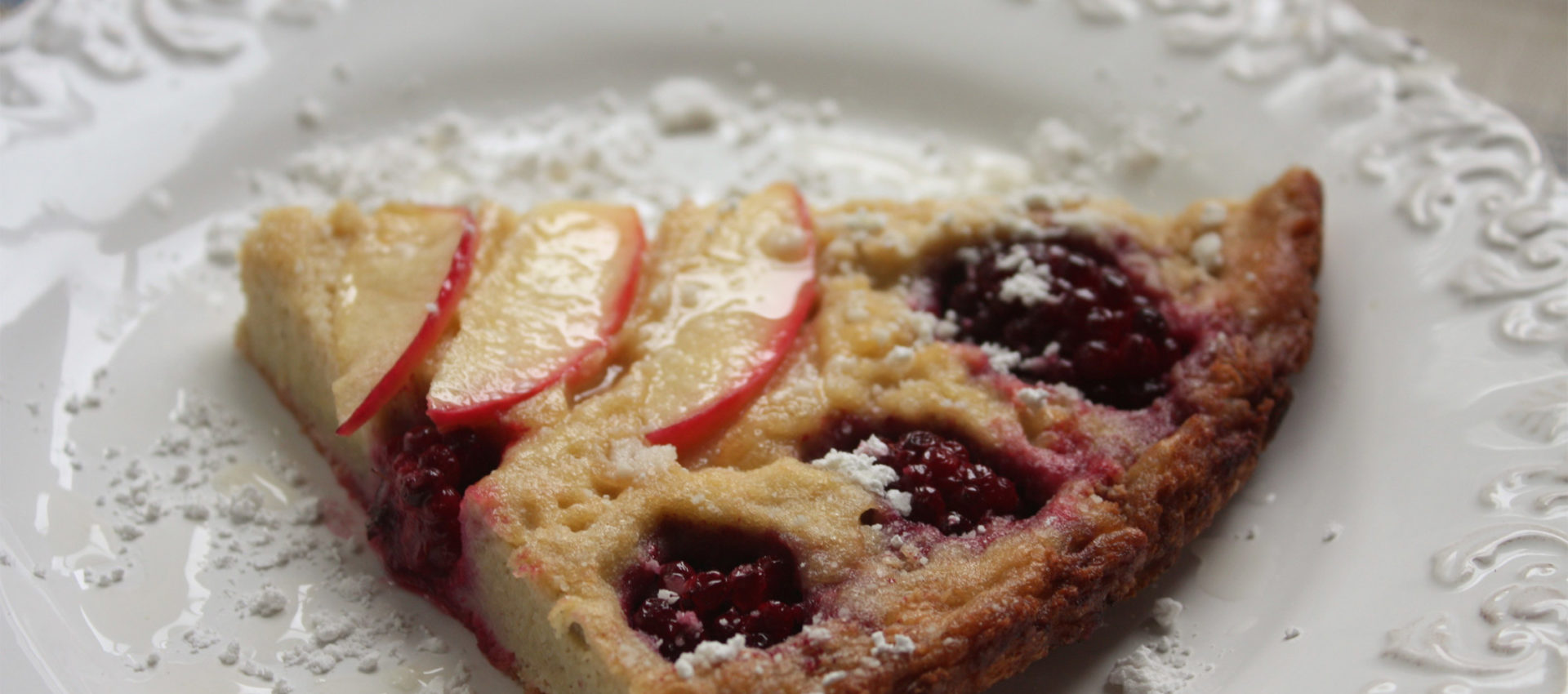 Ingredients
1/2 Pink Lady® apple, thinly sliced
3/4 cup coconut milk, full fat without additives
2 tbsp coconut oil, for greasing skillet
Directions
1Preheat oven to 450 degrees F. Place cast iron skillet inside to preheat.
2In a blender, add eggs, milk and vanilla. Lightly blend.
3Add dry ingredients. Lightly blend on low setting until no dry pockets. Pour into a glass mixing bowl.
4Pull skillet out of oven, add coconut oil and coat carefully all sides. Carefully pour pancake mixture into skillet. Use caution, oil will splash! Once pancake mixture has been evenly added to skillet, quickly add sliced apples and blackberries. Any pattern will do!
5Place skillet back into oven for 10-15 minutes. Check for golden edges and cooked middle. Remove from oven and allow to cool for 5 minutes. Dust with powdered sugar and squeeze lemon on individual portions. Devour!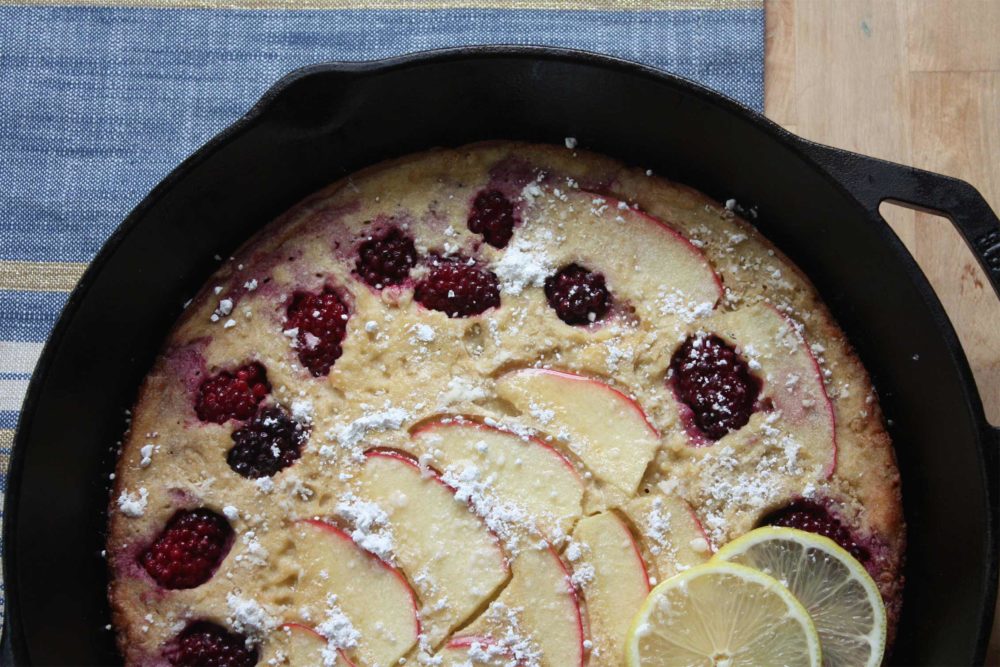 Recipe & Photography by Megan Ameral