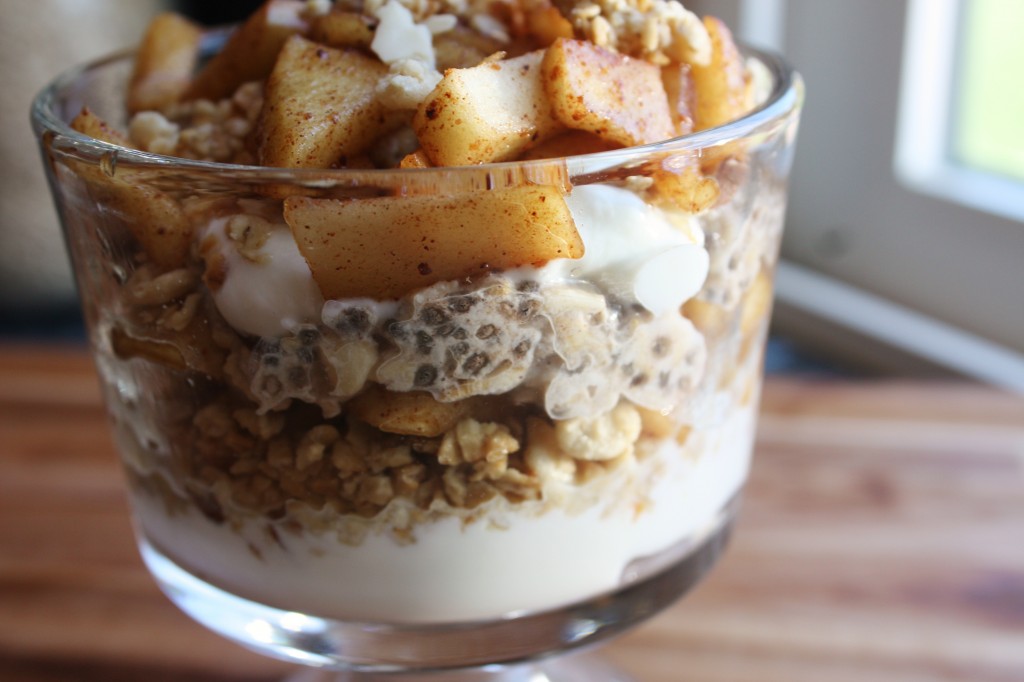 Pink Lady® Apple Crumble Parfait
September 12, 2017
A brunch summer time favorite – sautéed spiced apple layers woven in creamy Greek yogurt, crunchy almond blossom granola and rich oatmeal. With all the flavors of your favorite apple crumble pie, this rustic parfait will surprise your family on the weekend and friends at any brunch. Not to mention will become your all time go to breakfast with minutes to spear. Swap out dairy yogurt for coconut or soy milk yogurt and play with different types of granola, nuts and grains. Write in with your favorite Pink Lady® Apple Crumble Parfait combinations – we'd love to hear!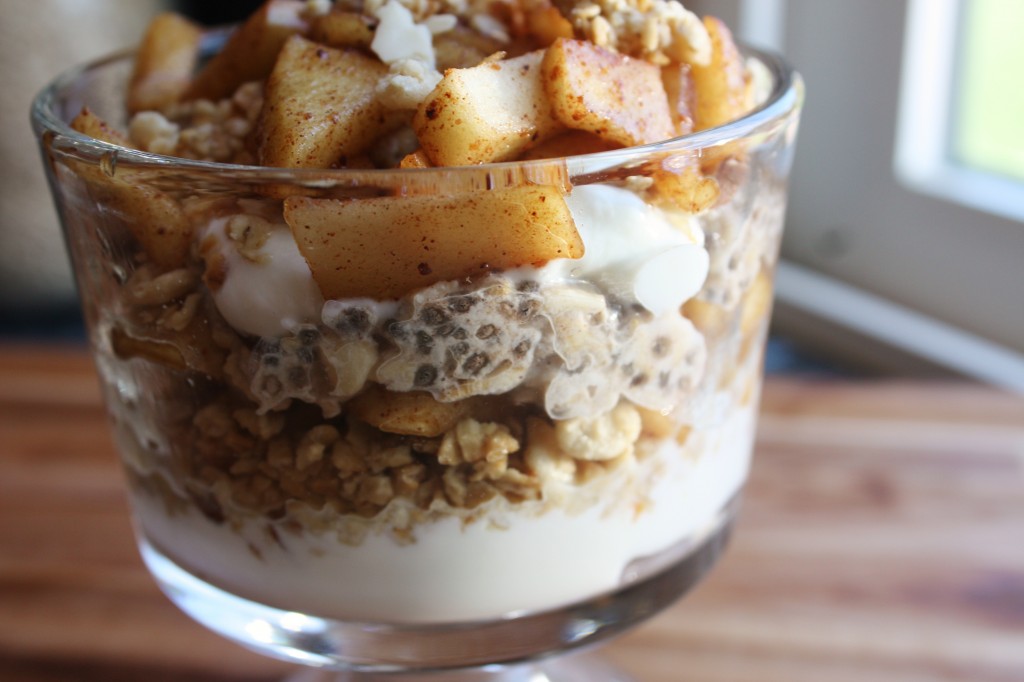 Ingredients
Step 1
1 cup vanilla almond milk (Any type of milk or nut milk!)
Step 2
2 tbsp extra virgin coconut oil
2 Pink Lady® apples, peeled and chopped
Step 3
Directions
Step 1
1Place all ingredients into a bowl, mix in almond milk and cover overnight in the refrigerator.
Step 2
1The next day, stir oats well and set aside. In a medium sized pan, cook apples and spices in coconut oil until soft and fragrant. About 5-8 minutes. Allow to cool completely.
Step 3
1Begin layering in a medium sized glass jar or dessert cup. In any order really, spoon in yogurt, oats, apples and granola. Continue this layering process until jar is full. Top with more yogurt and sprinkle granola.
2Optional: Refrigerate for 15 minutes. Drizzle more Maple Agave Syrup and almond butter. Enjoy!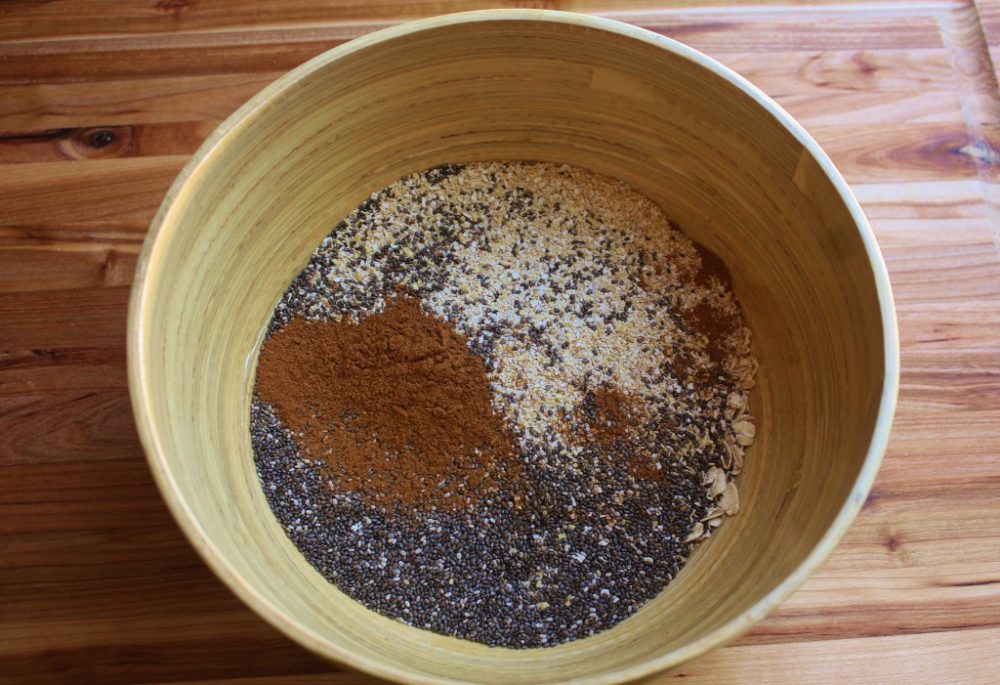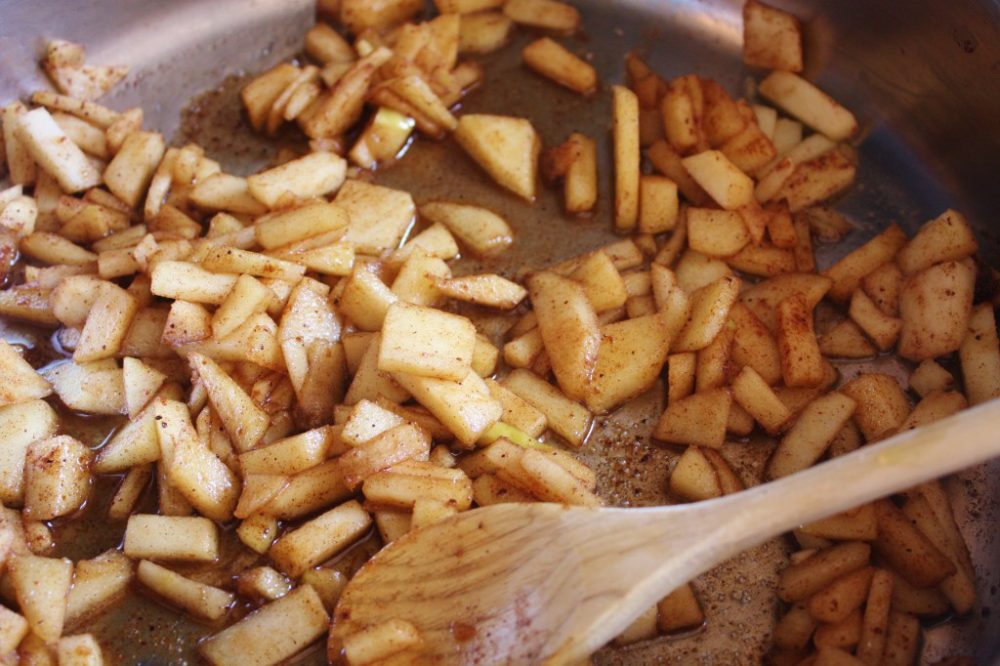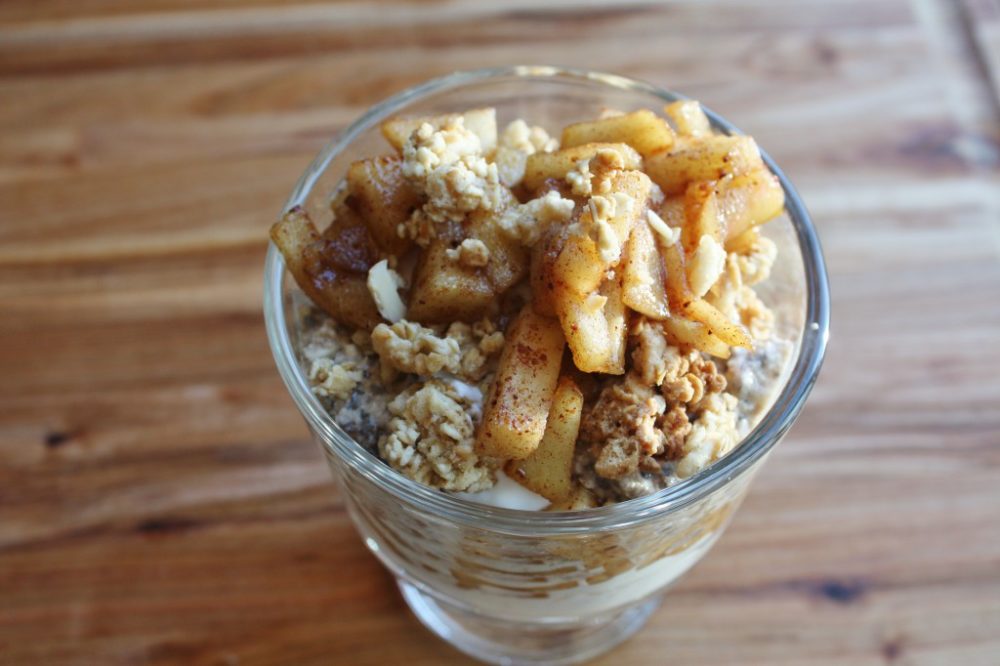 Provided by Megan Ameral from "My Breakfast Blog"