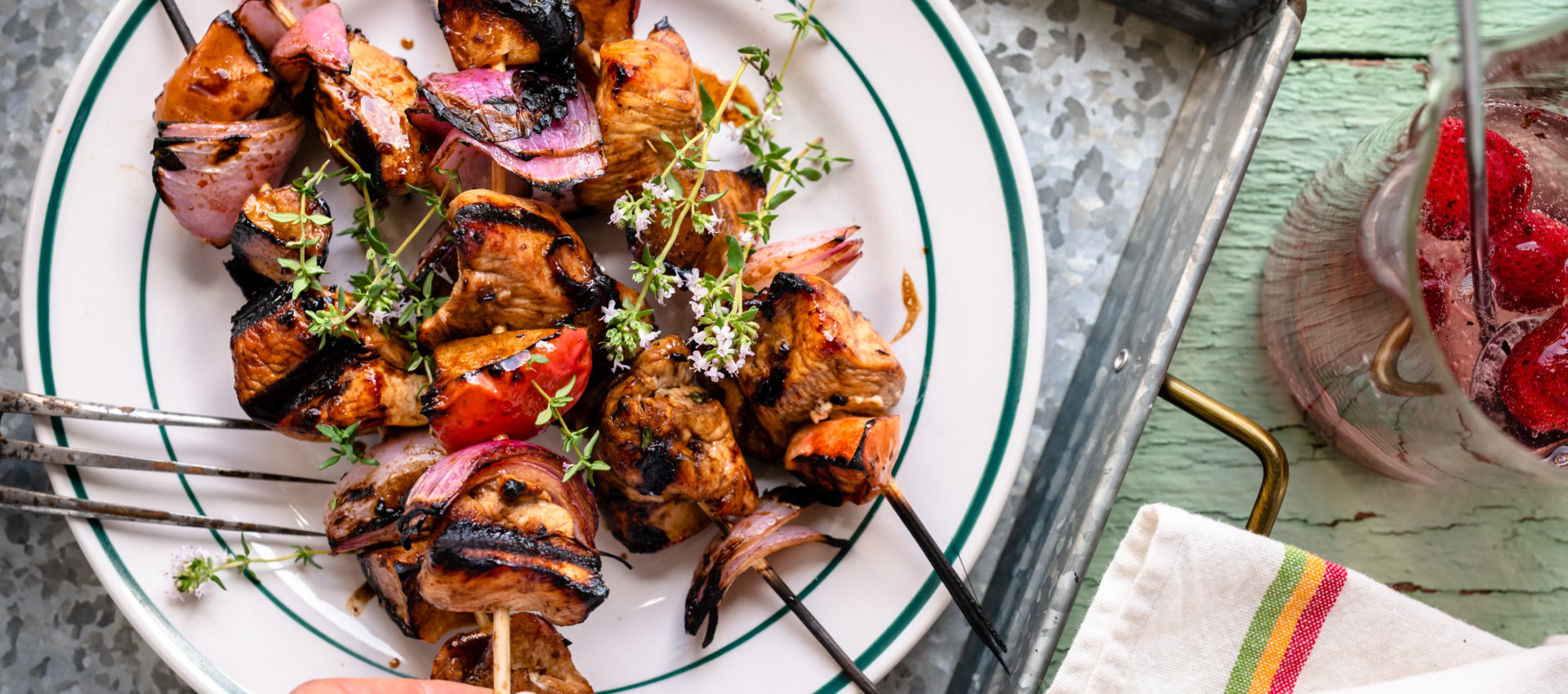 Chicken and Apple Skewers with Balsamic Glaze
Pink Lady®, Pink Lady® Featured Entrees
August 7, 2019
Summertime is here and we have the perfect recipe to spice up your grilling game.  We added Pink Lady® apple chunks to these chicken skewers for an unexpected caramelized sweetness.  A delicious way to include healthy fruit in your summertime meals!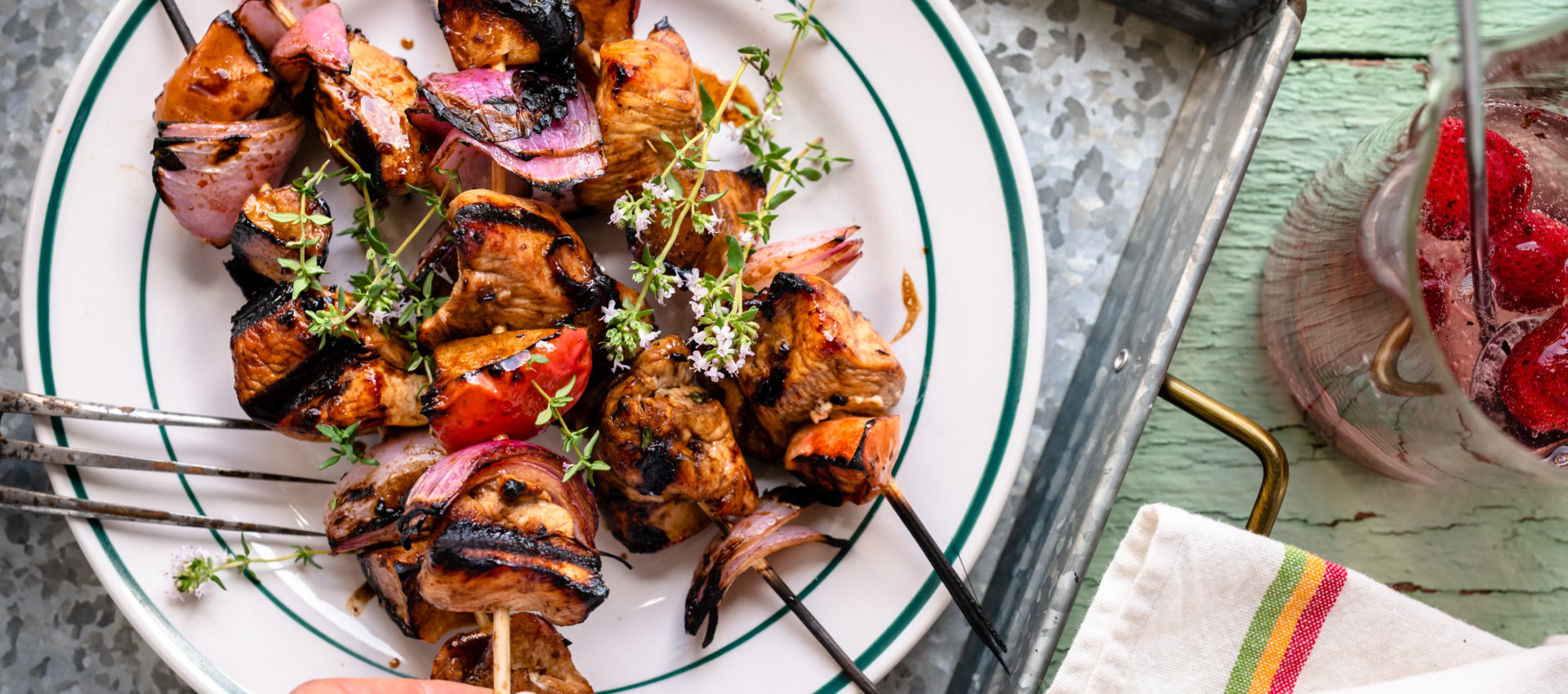 Ingredients
Glaze
1 1/2 teaspoons low sodium soy sauce or tamari
1 teaspoon fresh grated ginger
Skewers
1 lb boneless chicken breasts (about 2 chicken breasts) cut into 3-inch chunks
2 Pink Lady® apples, cored and cut into 2-inch chunks
1 red onion, peeled and cut into 2-inch chunks
Directions
1Combine all of the glaze ingredients in a bowl, whisk well to combine, reserve 2 tablespoons of the glaze in a separate bowl and set aside.
2Add the cut apples and red onion to a mixing bowl, add half of the glaze and toss well to coat the chunks evenly. Add the cut chicken to a separate bowl and combine well with the remaining glaze.
3Heat a grill on medium-high heat.
4Load the skewers with some chicken, apple and onion chunks, taking care not to pack them on too tightly, and transfer to a plate.
5Grill the skewers, turning once until the chicken is cooked through (test by cutting through a piece to check for doneness, or the internal temperature of the chicken should be 160 degrees Fahrenheit).
6Remove skewers onto a clean plate and brush or drizzle with the remaining 2 tablespoons of glaze. Serve immediately.
7Leftover skewers can be refrigerated in an airtight container for up to 2 days