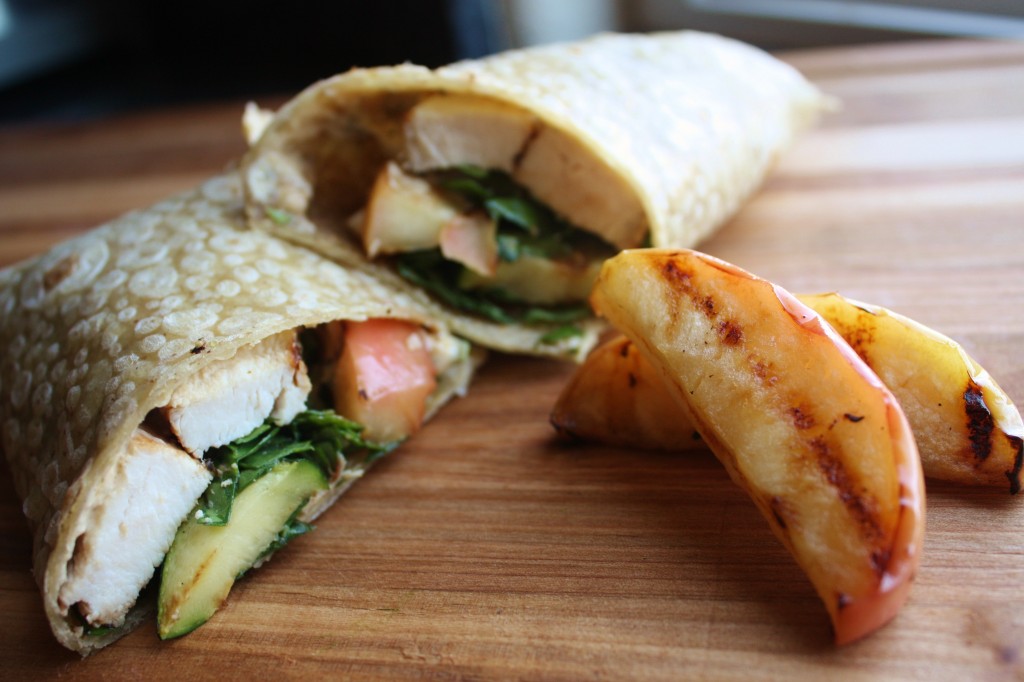 California Grilled Chicken Wrap
Pink Lady®, Pink Lady® Featured Entrees
August 30, 2017
The best grilled wrap you'll ever have – lemon pepper marinated chicken, Pink Lady® apples and summertime zucchini grilled to perfection. Wrapped with Mediterranean creamy hummus and flourished with fresh basil and spinach. Punches of flavor of bright citrus, sweet apple and smokey notes straight from the grill this California wrap is sure to turn any person into an Pink Lady® apple lover!
*Gluten Free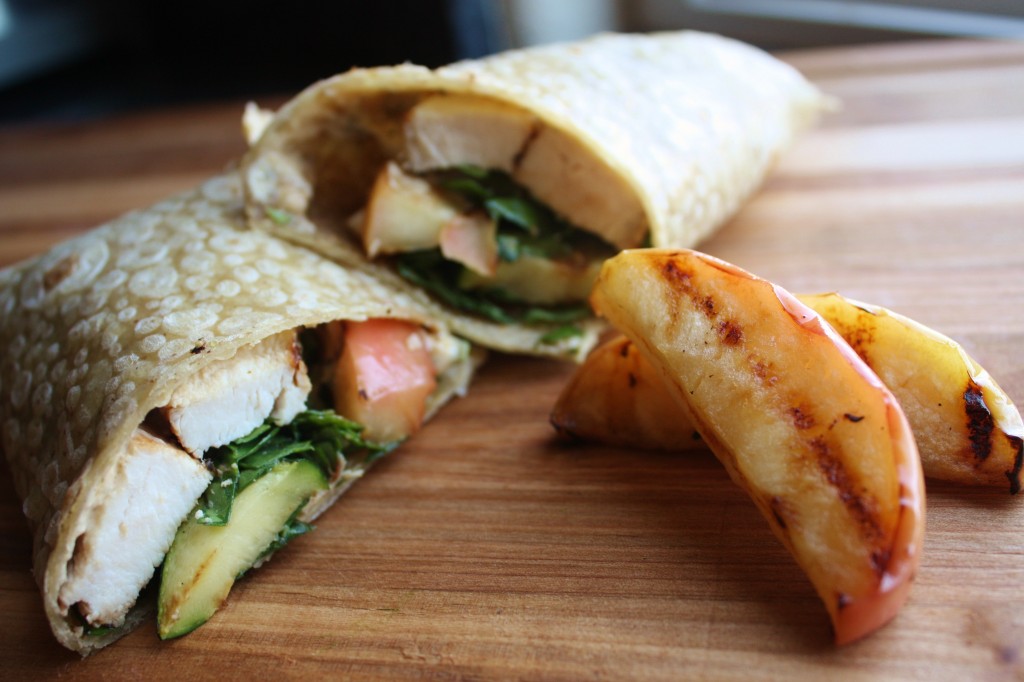 Ingredients
Marinade
2 organic small chicken breasts, skinless and boneless
Prep
1 pink lady® apple, sliced thickly
Serving
1/2 cup mediterranean creamy hummus
Directions
Marinade
1In a large bowl mix together lemon juice, garlic, salt and pepper. Pour in olive oil and mix. Place chicken breasts in bowl and spoon mixture over them. Cover bowl and place into refrigerator. Marinade for 2-3 hours.
Prep
1Once chicken has marinaded, prepare zucchini and apple slices with olive oil and sea salt. Place onto a plate. On the grill on medium heat, spray nonstick and place chicken on first. On another part of the grill place apple and zucchini slices. Turn every few minutes until golden marks show. Flip chicken two times on each side until cooked. Check if done with fork and knife. Place all grilled food onto a plate.
Serving
1Warm up tortilla on grill or stove top. On a plate, place warm tortilla and spoon a layer of hummus in the middle. Slice two grilled chicken strips and place on top of hummus. Add zucchini and apple slices. Top with fresh basil and spinach. Splash balsamic vinegar and sea salt to taste. Repeat for each serving. Wrap up and devour! *Whole wheat or regular flour tortillas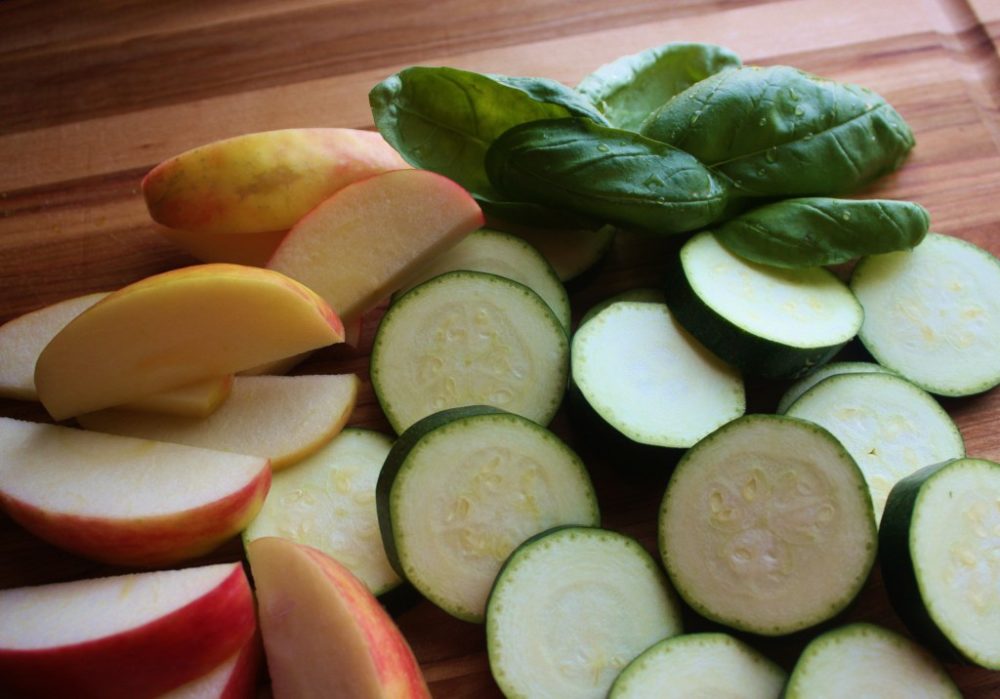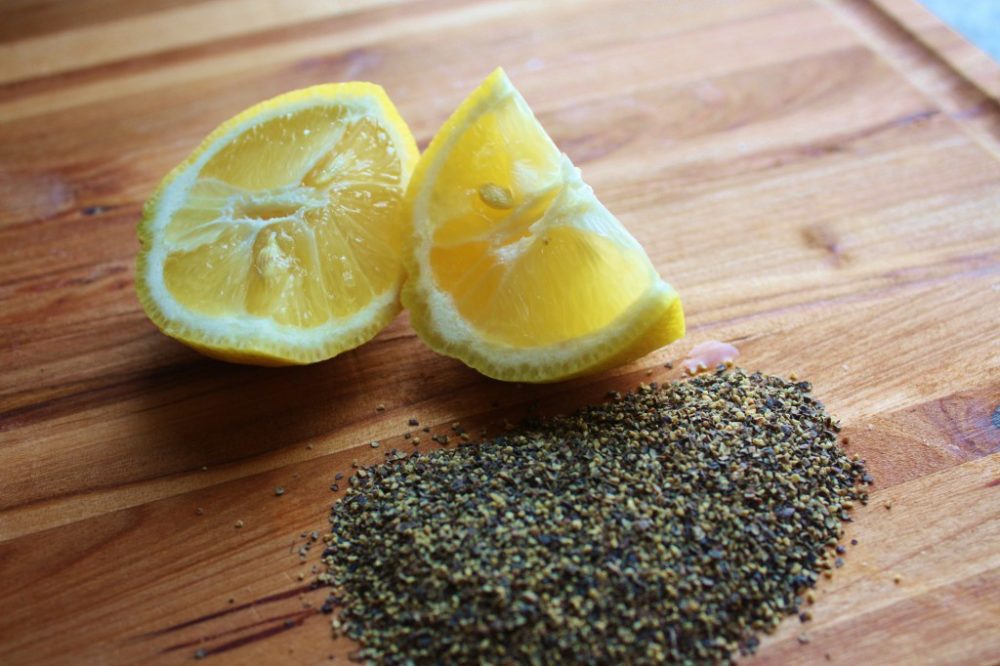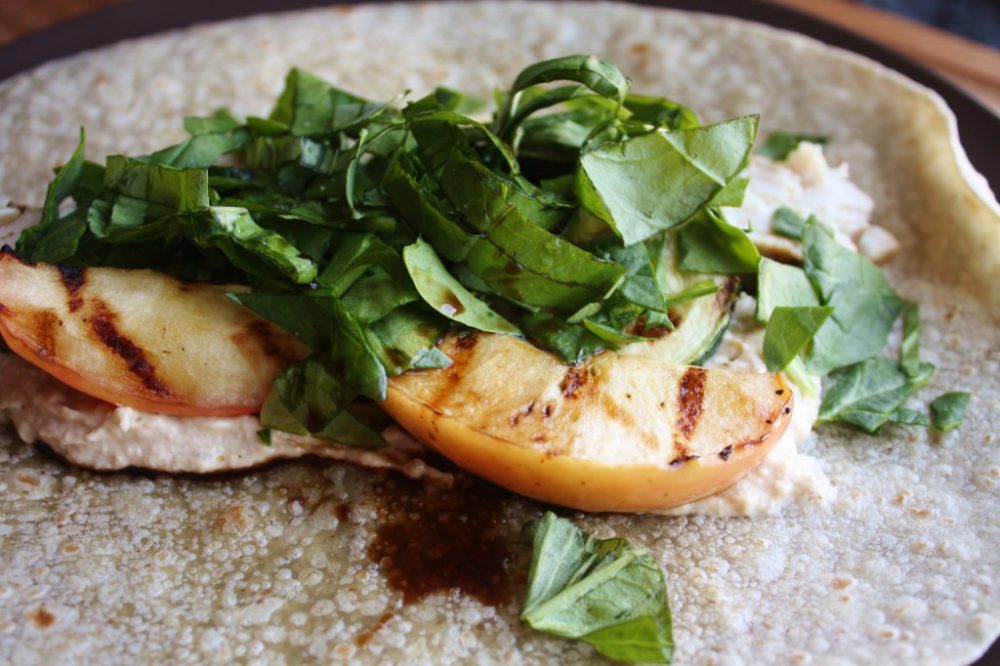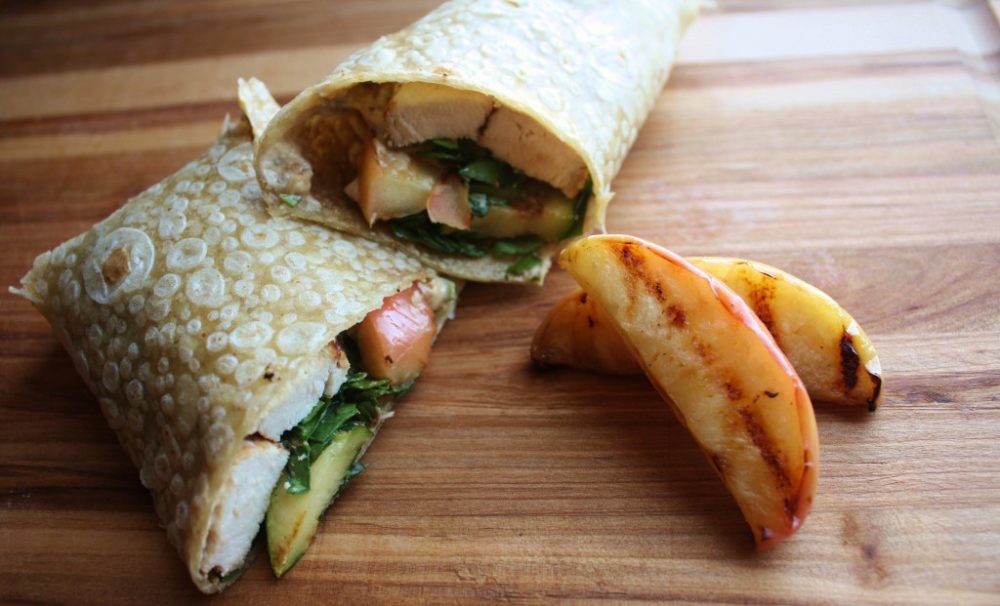 Provided by Megan Ameral from "My Breakfast Blog"