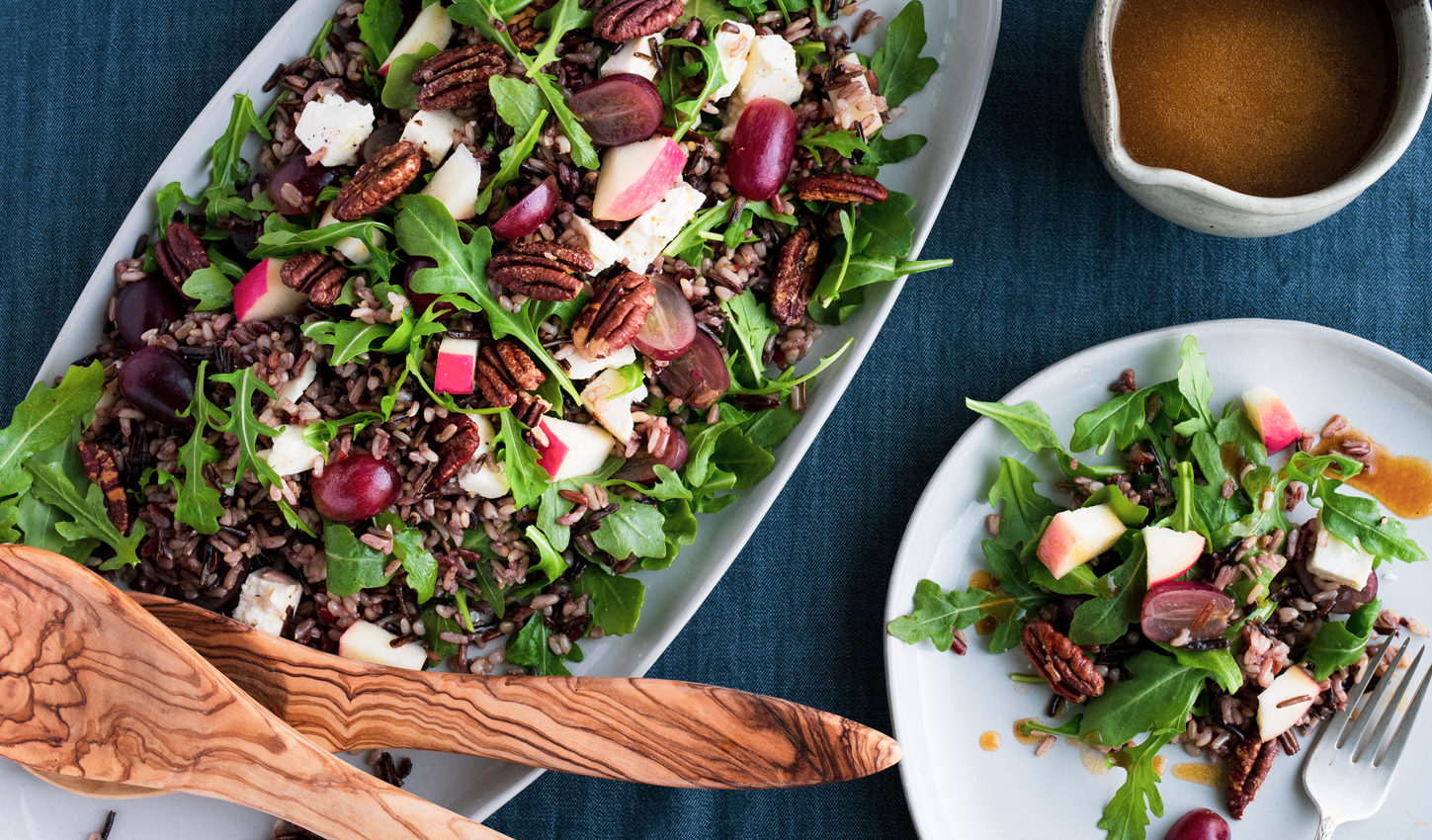 Apple Wild Rice Salad with Citrus Vinaigrette
January 24, 2019
Sweet red grapes from HMC Farms in the San Joaquin Valley of California and crunchy Pink Lady® apples are a great balance to the earthiness of this wild rice salad. A delight to the taste buds, this hearty salad packs a flavor punch and can be enjoyed as a side dish, or add grilled fish or chicken to make it a main course.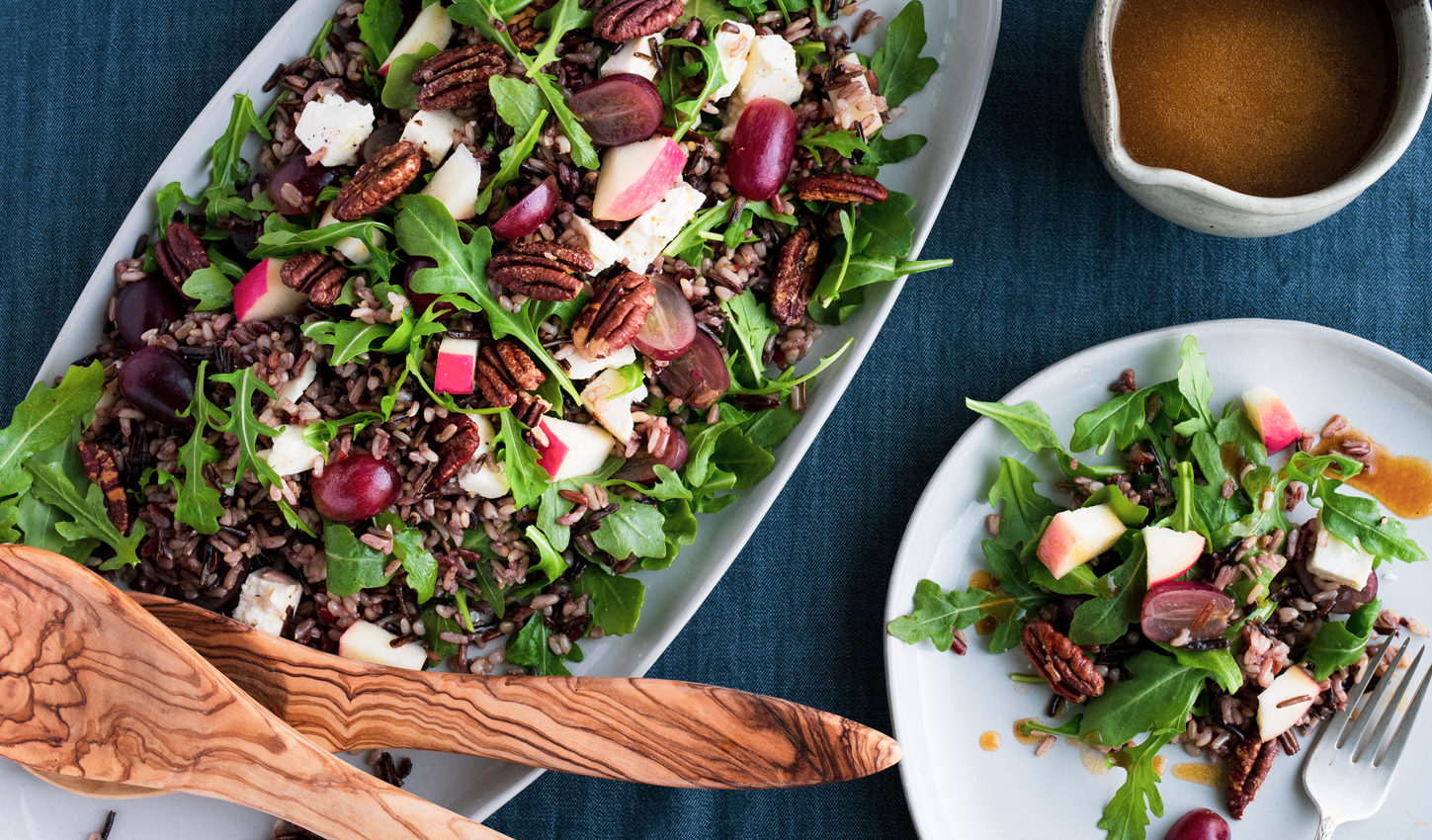 Ingredients
Dressing:
1/4 cup fresh squeezed orange juice
Salad:
1 cup of uncooked wild rice blend (such as Lundburg brand)
1 heaping cup of red seedless grapes, sliced in half
1/2 cup of feta cheese crumbles or cubes
Directions
Directions:
1Make the dressing: Combine all of the ingredients in a container with a tight lid and shake rigorously until mixed well, or whisk in a mixing bowl.
2Make the glazed pecans: Preheat the oven to 350 degrees Fahrenheit (175 degrees celsius), place pecans on a sheet pan and toast in the oven for 10-12 minutes, until lightly browned. Remove from oven, carefully pour the tablespoon of maple syrup over the pecans (it will spurt up so stand away from the pan) and mix to coat all of the nuts, return to the oven for 3-5 more minutes until the maple syrup has evaporated. Set aside to cool.
3Assemble the salad: Cook the rice blend according to the package directions, and let cool slightly. Add the rice, apples, grapes, feta cheese, arugula and glazed pecans to a large bowl, drizzle with half of the dressing and toss to combine, add more dressing as needed or serve the remaining dressing on the side.
4Serve immediately. NOTE: If you are not planning on serving salad right away, do not mix in the arugula or glazed pecans until just before you are ready to serve. The salad, without the arugula or pecans, will keep in the refrigerator for up to 3 days. Heat until slightly warm before serving.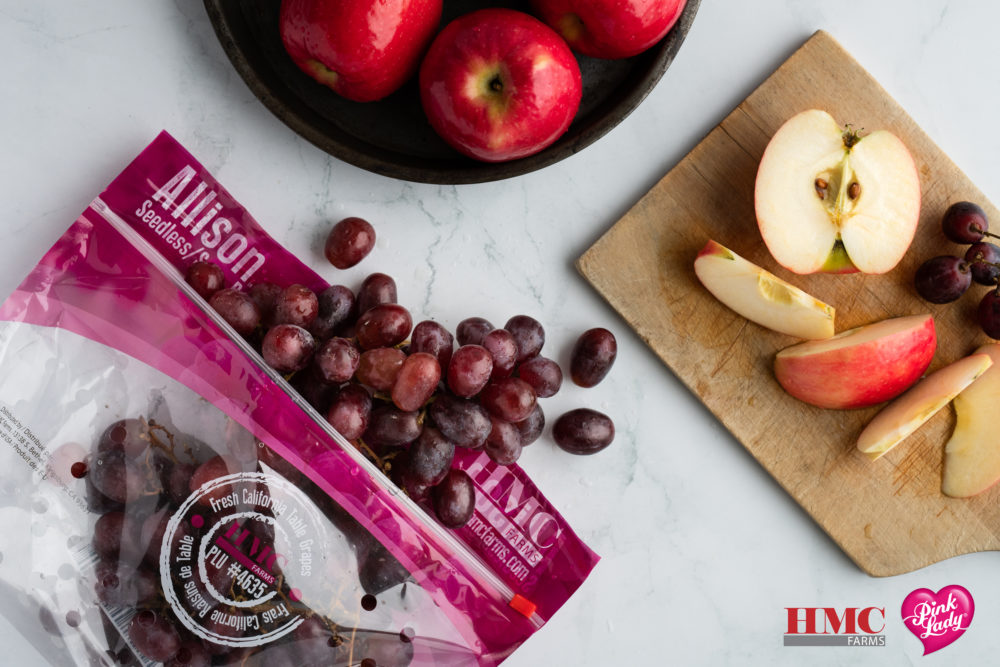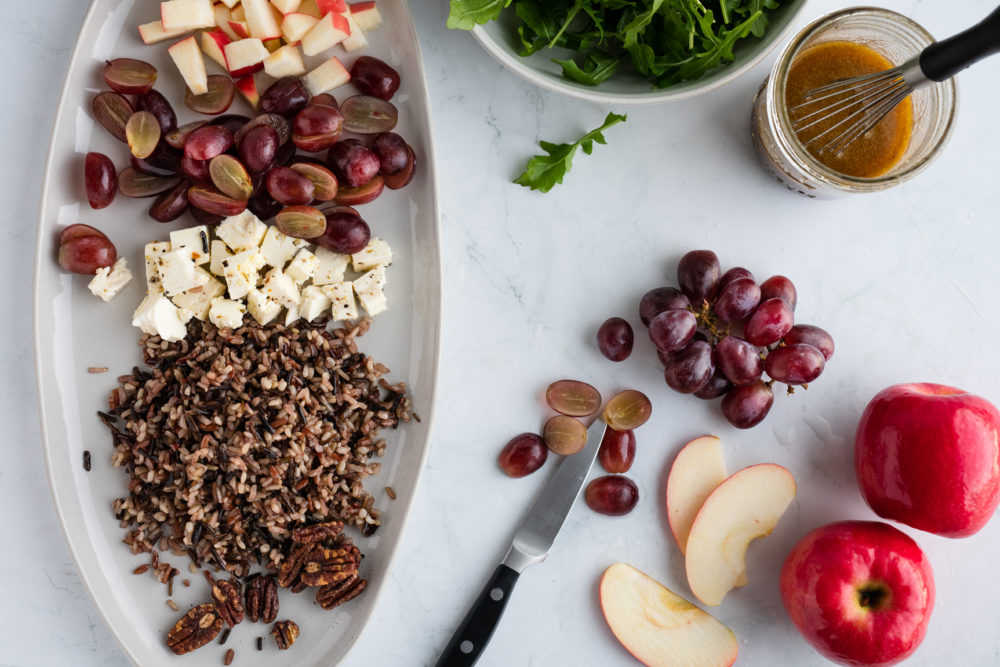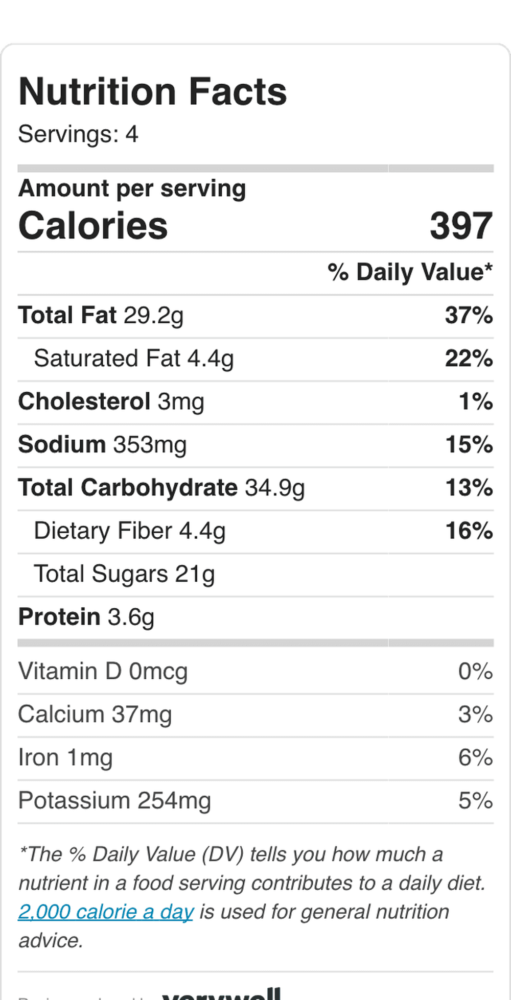 Recipe by Beth Williams, Meg Raines