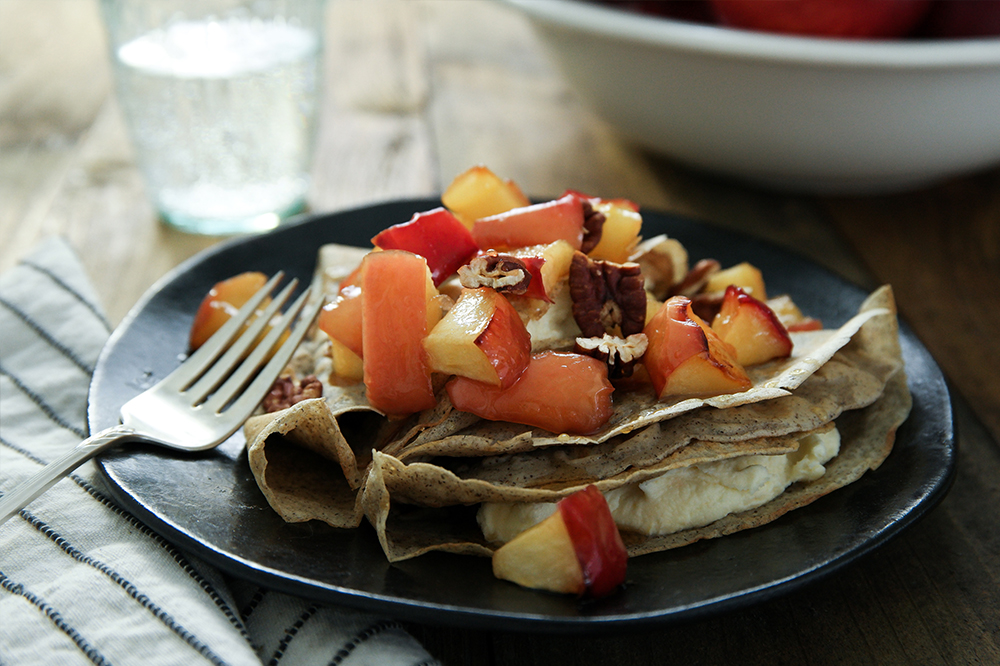 Sweet Buckwheat Crêpes with Roasted Apples
Cosmic Crisp®, Cosmic Crisp® Featured Breakfast, Dessert
June 7, 2017
The intense sweetness of the Cosmic Crisp® apples is the perfect compliment to earthy buckwheat crêpes and the tangy mascarpone filling. Enjoy this dish for dessert or breakfast.
Prep: 20 mins
Cook: 1 hr
Yields: 6 Crêpes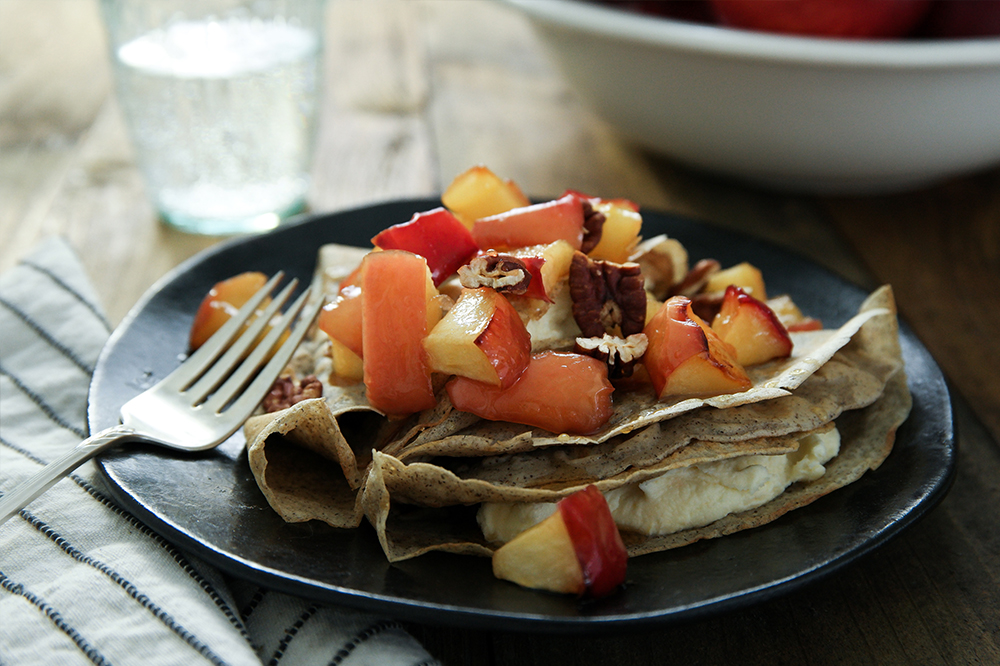 Ingredients
Crêpe Batter
1 tbsp unsalted butter, melted
1 cup milk (dairy or non-dairy)
1/4 cup cup water (approximately)
Roasted Apples
4 cups diced Cosmic Crisp® apples (2 large, or 3 medium apples)
2 tbsp honey, warmed until runny
1 tbsp unsalted butter, melted
Filling
Directions
Crêpes
1Combine all the crêpe ingredients, except the water, in a blender and blend until smooth. Transfer to a container, cover and let batter rest for at least 2 hours, or overnight. When you are ready to make crêpes, thin batter with the water (less water for thicker crêpes, more water for thinner crepes). Heat a crêpe pan or nonstick skillet over medium heat. Lightly spray or grease the pan, add about 1/2 cup of batter to the pan while swirling the pan to distribute the batter evenly. Cook for 1-2 minutes on each side, until golden brown. Repeat with the remaining batter. Transfer the cooked crêpes to a plate and place a towel over them to keep warm.
Roast the Apples
1Preheat the oven to 425 degrees Fahrenheit. Combine the warm honey, melted butter and orange juice in a baking dish. Add the apples and toss to coat. Note: Zest the orange (for the filling) before juicing it. Bake for 30-35 minutes until the apples are tender and the sauce has reduced to a syrup. Stirring once or twice during baking. Let cool slightly before using.
Make the Filling
1Combine the mascarpone cheese, warm honey and orange zest in a bowl, mix well to incorporate.
Assemble the Crêpes
1Dollop about 2 tablespoons of the filling onto one side of the crêpe then fold it in half, and again in quarters. Place the folded crêpe on a serving plate and spoon some of the roasted apples over the top. Garnish with chopped roasted nuts and a drizzle of honey if desired. Serve warm. Components can be stored separately in the refrigerator for up to 3 days.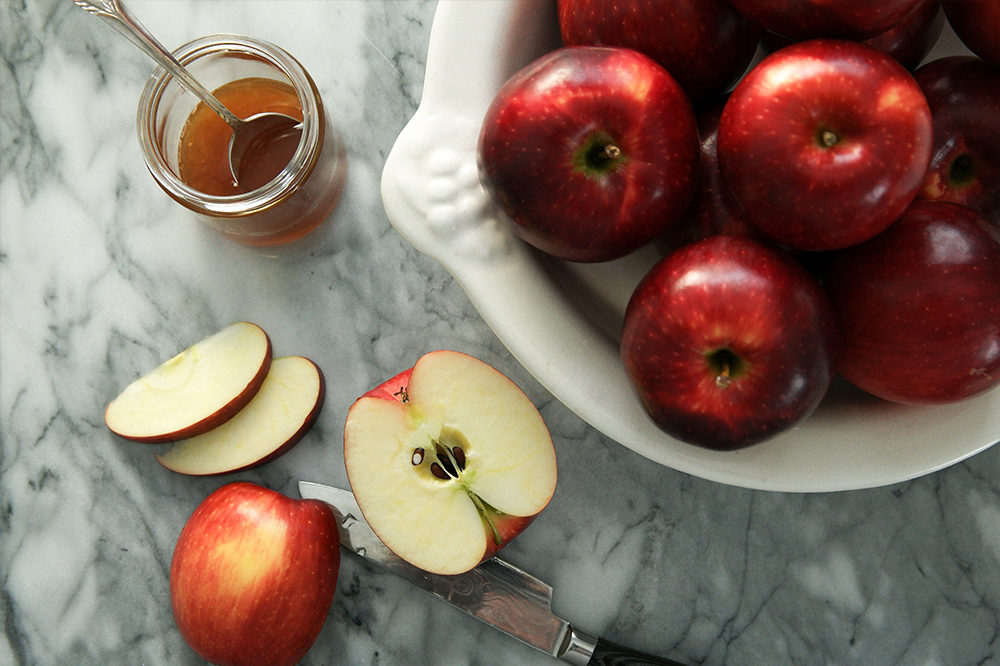 Recipe by Meg Raines, The Evolving Plate.