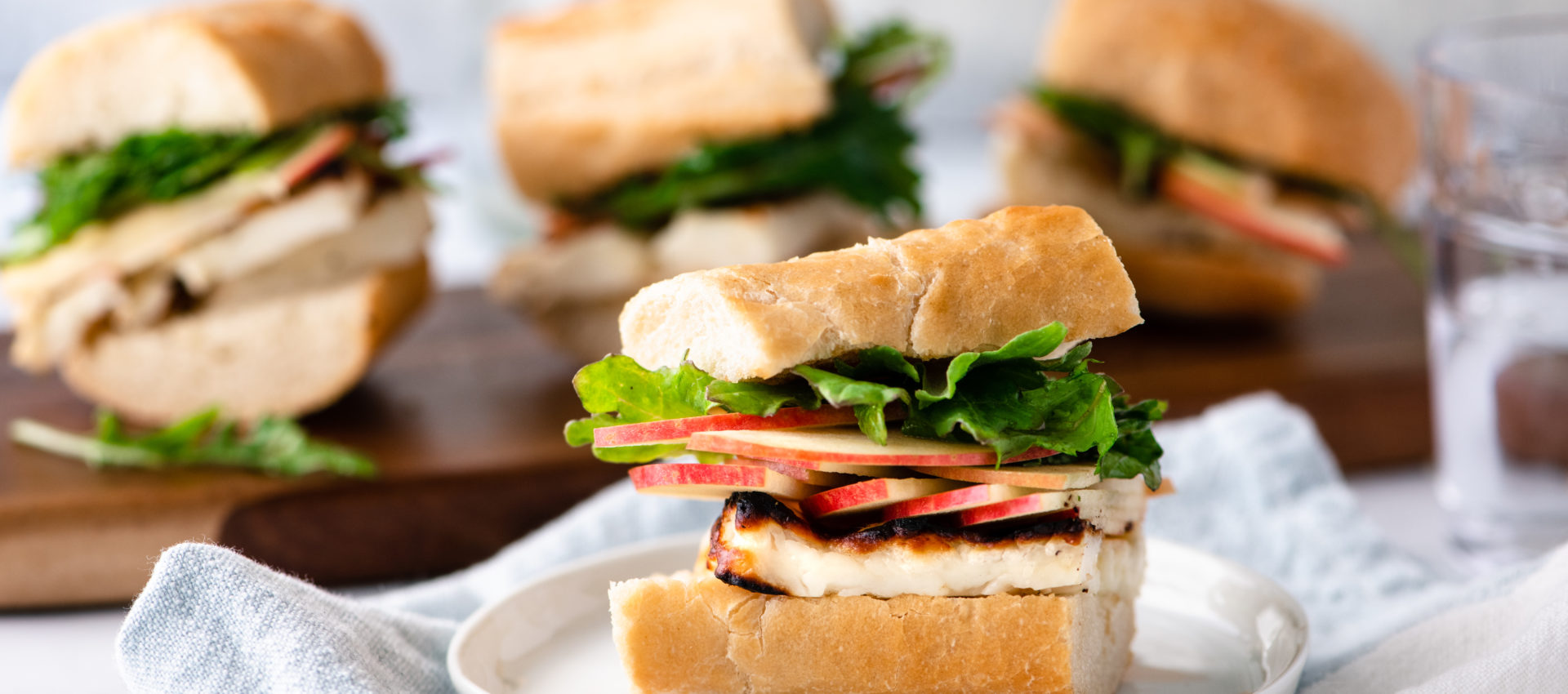 Pink Lady® Apple & Grilled Halloumi Baguette
July 16, 2019
Halloumi cheese is a dry and salty cheese that pairs perfectly with sweet and juicy Pink Lady® apples. Grilling the cheese gives the exterior a crunchy texture and makes this modern take on a grilled cheese sandwich perfect for taking along on a summer picnic.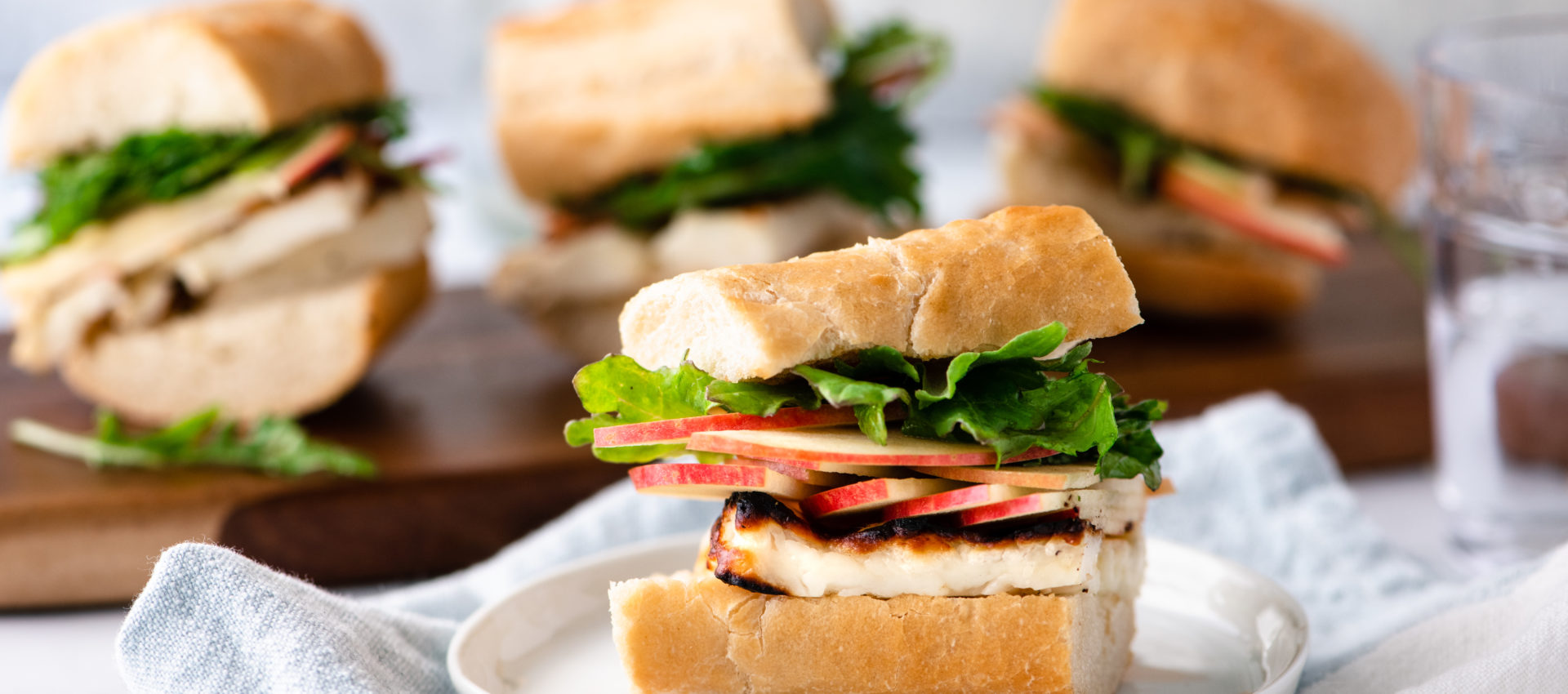 Ingredients
Vinaigrette (Makes about 1/2 cup)
• 1 tablespoon balsamic vinegar
• 1 tablespoon pomegranate molasses (or more balsamic vinegar)
• 1 tablespoon fresh lemon juice
• 1 tablespoon minced shallots
• 1 tablespoon chopped fresh mint leaves
• 1 tablespoon chopped fresh basil leaves
• Pinch of salt and pepper to taste
Sandwich
• 8 oz halloumi cheese, sliced lengthwise into 1/2 slices
• 2 cups arugula or baby greens
• 1 small baguette, about 10-12 inches long, sliced lengthwise
Directions
1Combine all of the vinaigrette ingredients in a small bowl and whisk well.
2Heat a grill over medium-high heat, place the cheese slices directly on the grill, cook for 5 minutes or until the bottom is well marked and nicely browned. Carefully flip over with a metal spatula and cook for another 5 minutes. Remove from the heat.
3Toss the greens with about 2-3 tablespoons of the dressing, reserve the remaining dressing for another use.
4Layer half of the baguette with the cheese, apple slices, and greens. Top with another half of bread and cut into 4 portions.
5Serve immediately or wrap it up and stash in your picnic basket!