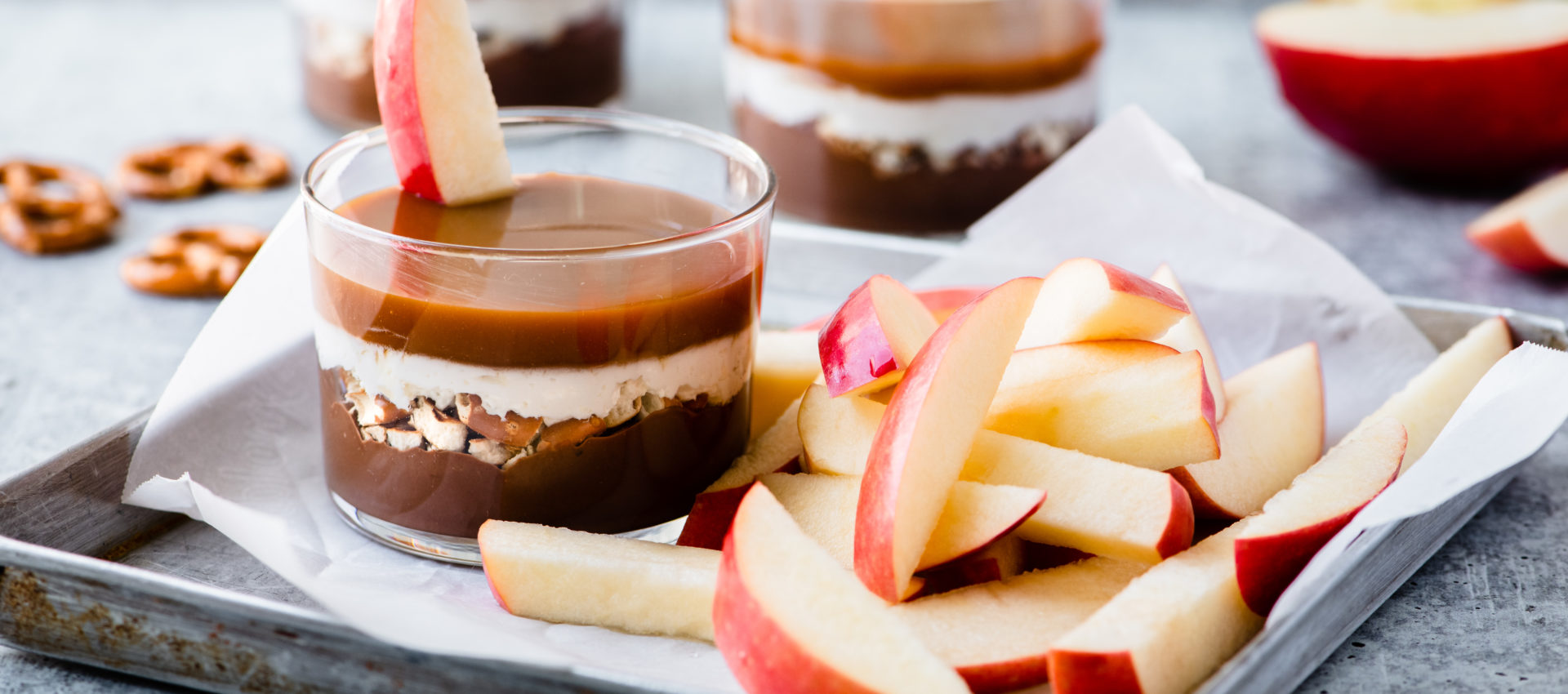 Layered Pink Lady® Apple Dessert Dip
July 26, 2019
We all know that apples and caramel are a match made in heaven. But add chocolate, cream cheese, and pretzels and you have a decadent dip that is a cross between a cheesecake and an adult version of s' mores! This dessert is perfect for summer entertaining as well because it is quick to put together and doesn't require cooking. A crowd-pleaser for both kids and adults!
Yields: 6-8 individual dessert cups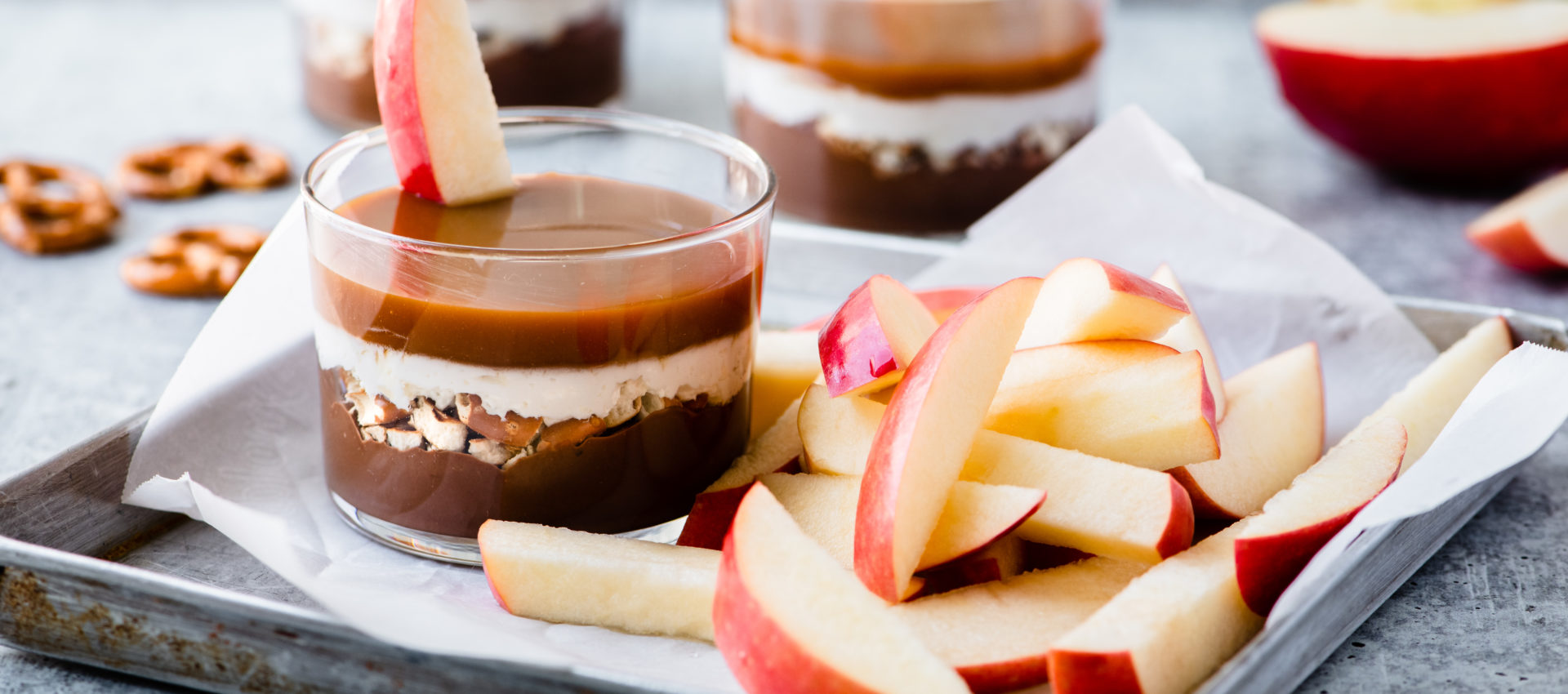 Directions
1In a small glass or plastic cup layer 2 tablespoons each of the chocolate spread, pretzels, cream cheese, and salted caramel. Repeat with remaining glasses. TIP: Heat each container in the microwave for 10 seconds for easier spreadability.
2Serve with apple wedges for dipping.
3The cups can be made ahead and stored in the refrigerator for up to an hour