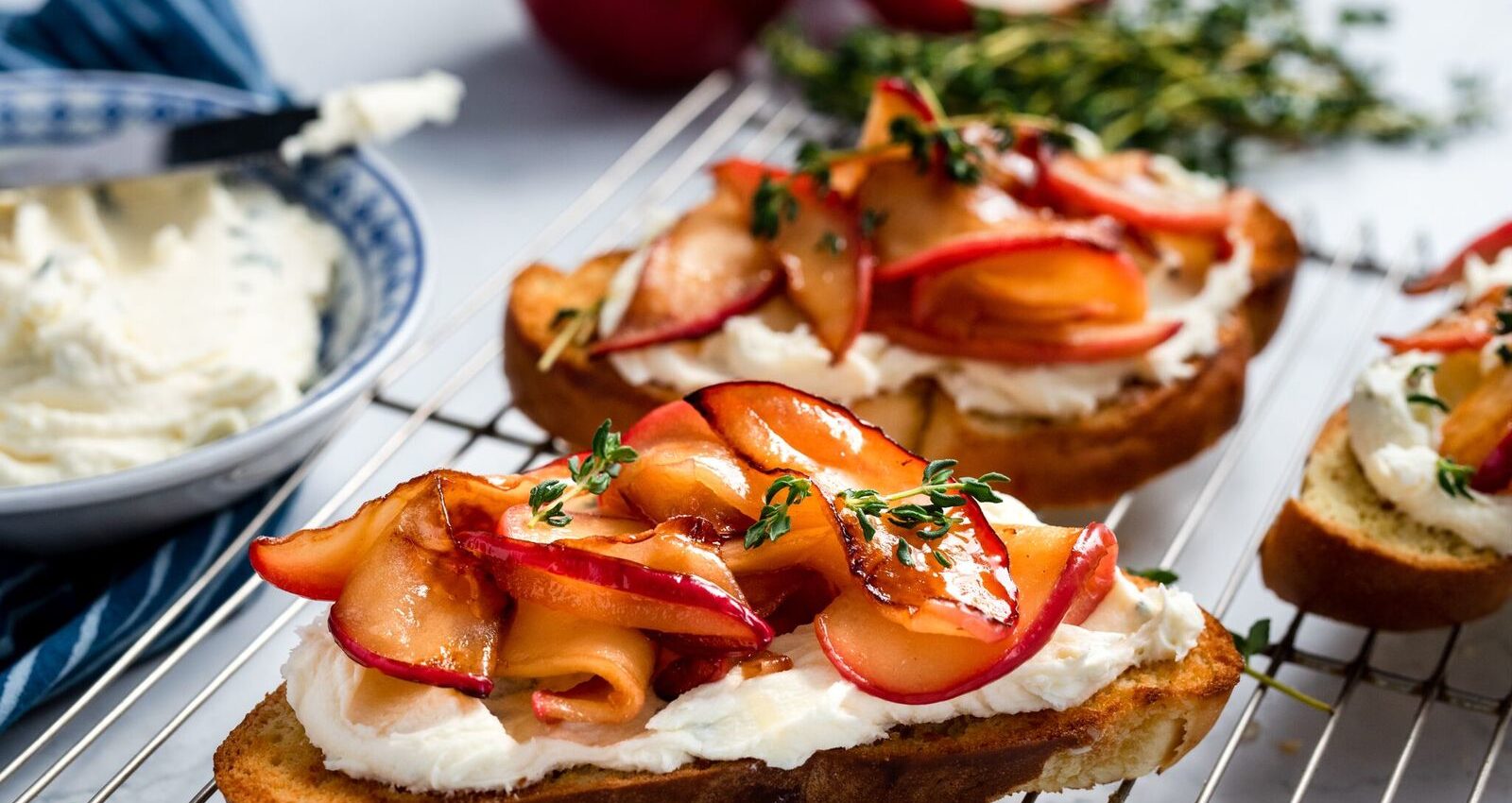 Sunrise Magic® Caramelized Apple Bruschetta
November 7, 2019
Think of this as a dessert bruschetta with luscious caramelized apples, creamy mascarpone cheese on toasted sweet bread. Since this recipe doubles easily, it would make a perfect appetizer for a potluck, or a lovely addition to a brunch buffet.
Sunrise Magic® apples are the best choice for caramelizing in this recipe because of their crisp nature. These apples keep their shape beautifully after cooking and take on an almost crunchy texture making them a perfect match for a creamy cheese spread.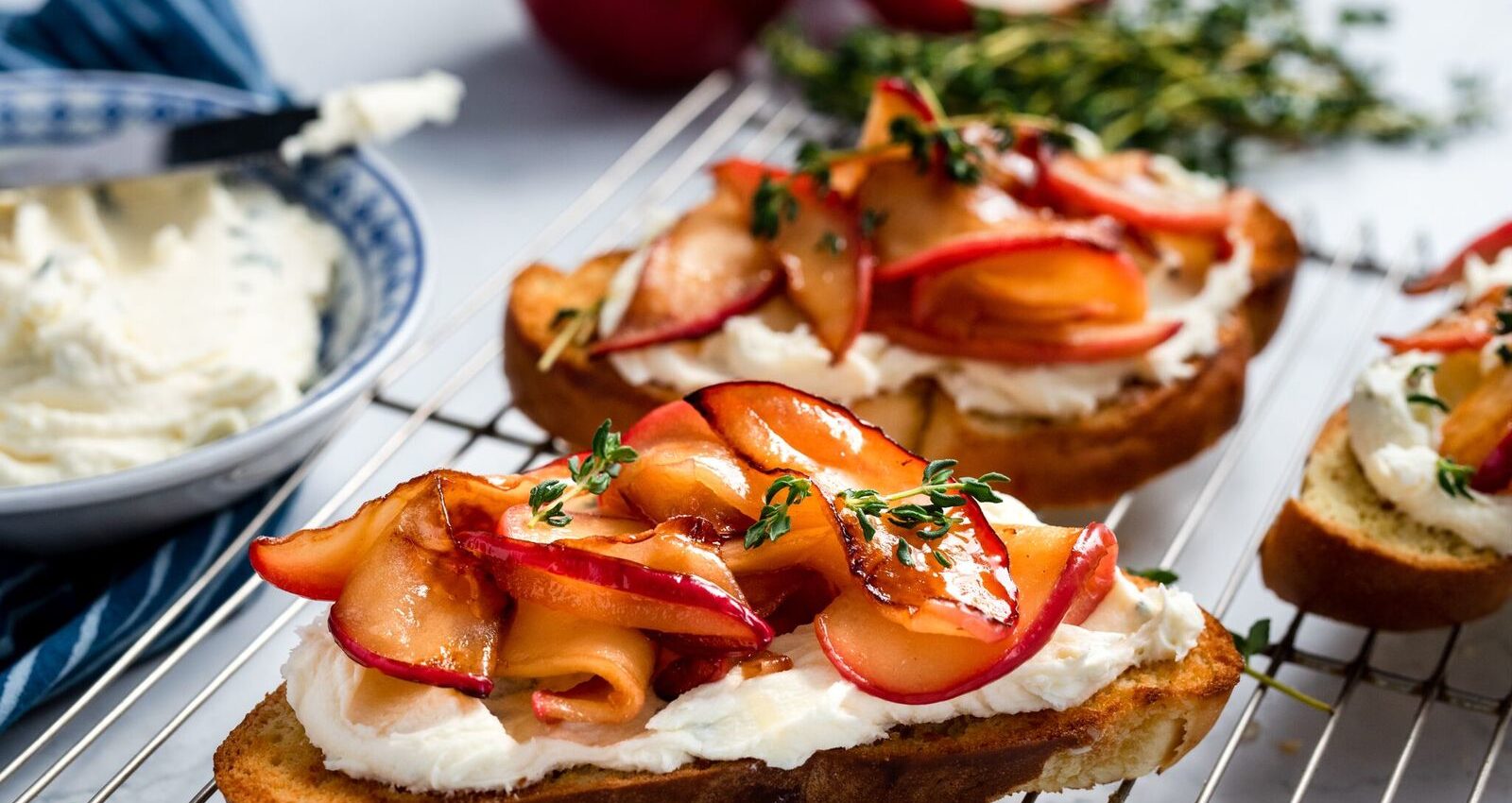 Ingredients
1 (8-ounce) container mascarpone cheese
1 teaspoon fresh thyme leaves, plus more for garnish
1 loaf sweet bread, such as Challah, Brioche or Hawaiian bread
3 tablespoon softened unsalted butter, divided
2 large Sunrise Magic® apples, cored and sliced thin
Directions
1Combine the mascarpone cheese, thyme, honey and a small pinch of salt in a mixing bowl and stir well to combine. Set aside.
2Slice the bread into 6 or 8 one-inch slices, depending on the size of your loaf and how many servings you are making. Reserve any leftover bread for another use.
3Using 2 tablespoons of butter, spread it evenly on one side of each slice of bread.
4Preheat a griddle or large skillet on medium heat. Place the slices of bread, butter side down, on the griddle. Grill the bread until golden brown, about 5-10 minutes. Flip the slices over and grill on the dry side another 5 minutes. Transfer the bread to a serving platter, cover loosely with aluminum foil to keep warm and set aside.
5Heat 1 tablespoon of butter in a skillet, preferably non-stick, over medium heat. When the butter starts to foam, carefully add the apple slices. Sauté until the apples begin to turn brown, about 15 minutes. Sprinkle the brown sugar over the apples and continue sautéing until the sugar has melted and the apples are golden brown and glossy another 5-10 minutes.
6Assemble the bruschetta; spread some of the cheese mixture on a toasted bread slice, top with some caramelized apples and garnish with additional thyme leaves, repeat with remaining bread.
7Serve immediately. Store additional cheese and sautéed apples separately in airtight containers on the refrigerator.
Created for PVM by Meg Raines