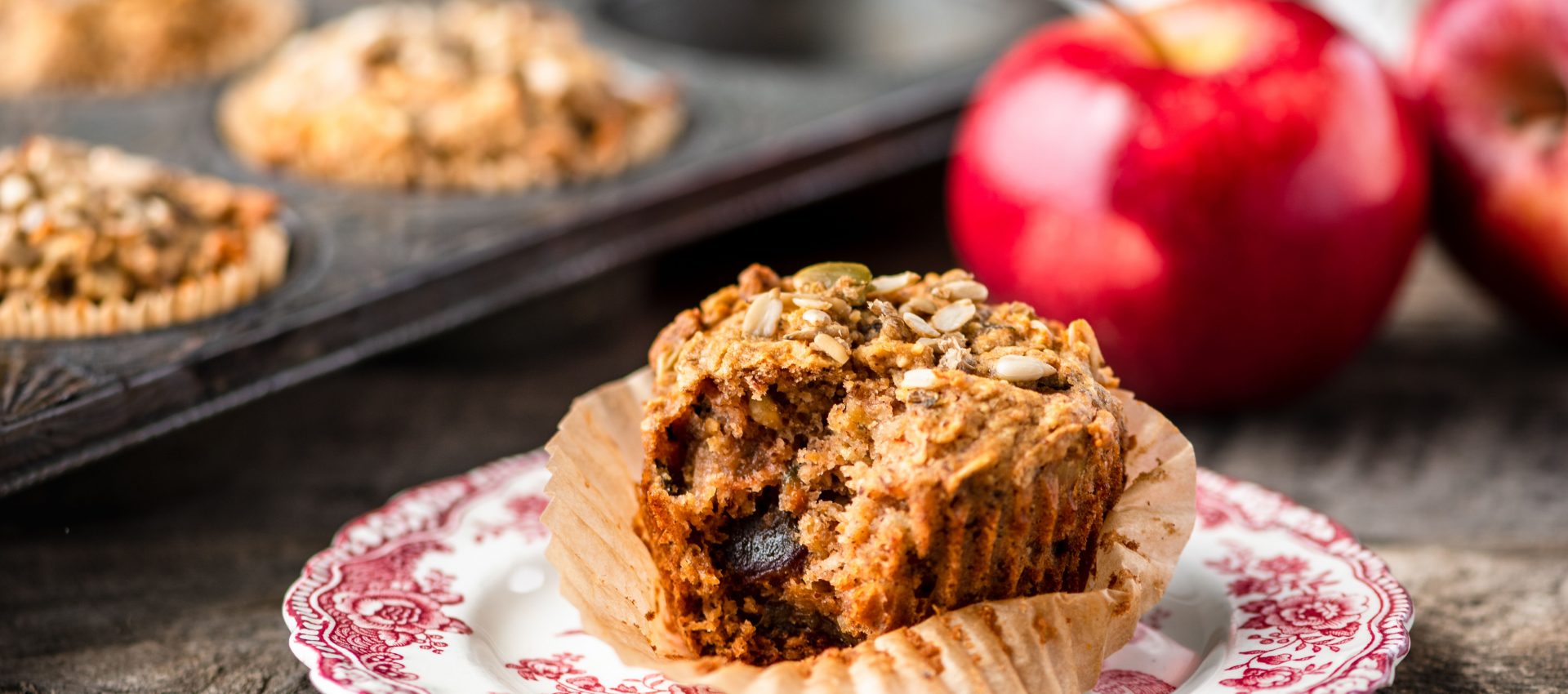 Apple Carrot Muffins made with Sunrise Magic® Apples
Sunrise Magic® Breakfast, Snacks
April 19, 2019
Muffins are the perfect hunger-buster for busy families, especially when they are packed with nutritional superfoods like apples, carrots, oats, and walnuts! Sunrise Magic® apples keep these muffins moist but not gushy and lend their natural sweetness to the recipe which allows for less sugar. Freeze these muffins for a quick and easy breakfast or snack.
Cook: 25 mins
Yields: 12 muffins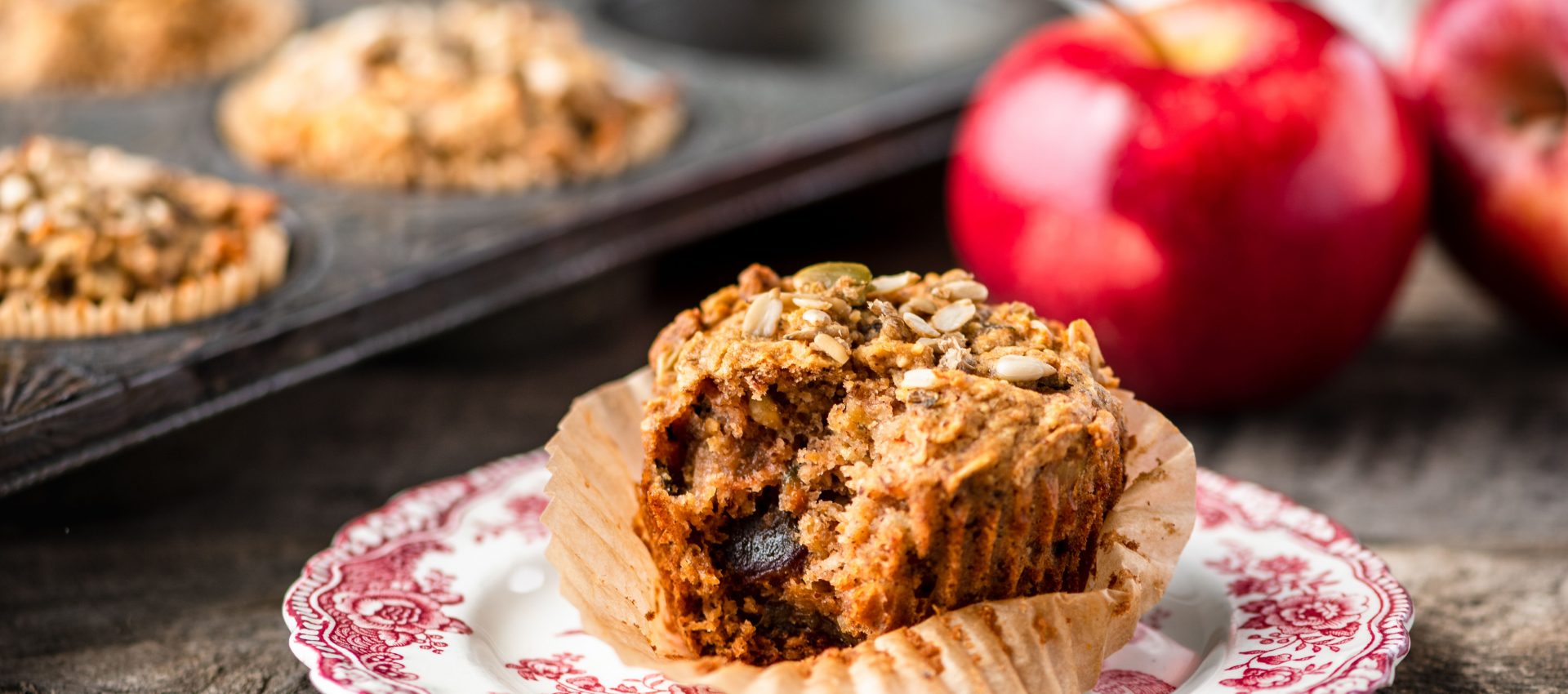 Ingredients
• 2 tablespoons ground flax seeds
• 1 cup all-purpose flour (or gluten-free flour blend)
• 1/4 cup milk (dairy or unsweetened non-dairy)
• 1 teaspoon pure vanilla extract
• 1 cup shredded carrot, tightly packed (about 2-3 carrots)
• 1 cup shredded Sunrise Magic® apple, tightly packed (about 2 medium apples)
Directions
METHOD
1 Combine the ground flax seeds and water, set aside until thickened, about 5 minutes.
2 This is also a good time to soak your dates in hot water to soften if they are on the hard side.
3 Preheat the oven to 375 degrees Fahrenheit, line a 12 cup muffin tin with paper liners or grease the pan with butter or pan spray.
4 Add the flours, oats, baking soda, cinnamon, ginger and salt to a large mixing bowl, stir well to combine.
5 In a different bowl, combine the coconut oil, milk, maple syrup, and vanilla, whisk to combine.
6 Add the wet ingredients to the dry ingredients and stir just until the flour is almost incorporated.
7 Add the shredded carrot and apple, walnuts and dates. Stir again until the mixture comes together. Be careful not to over mix.
8 Distribute the batter evenly in the muffins cups, sprinkle sunflower seeds on top.
9 Bake for 20-25 minutes, until the top of the muffins springs back when pressed and are golden brown.
10 Remove from oven and transfer muffins to a wire rack, let cool completely.
11 Serve immediately or store in a sealed container for 2-3 days at room temperature, or in the freezer for up to 4 weeks.