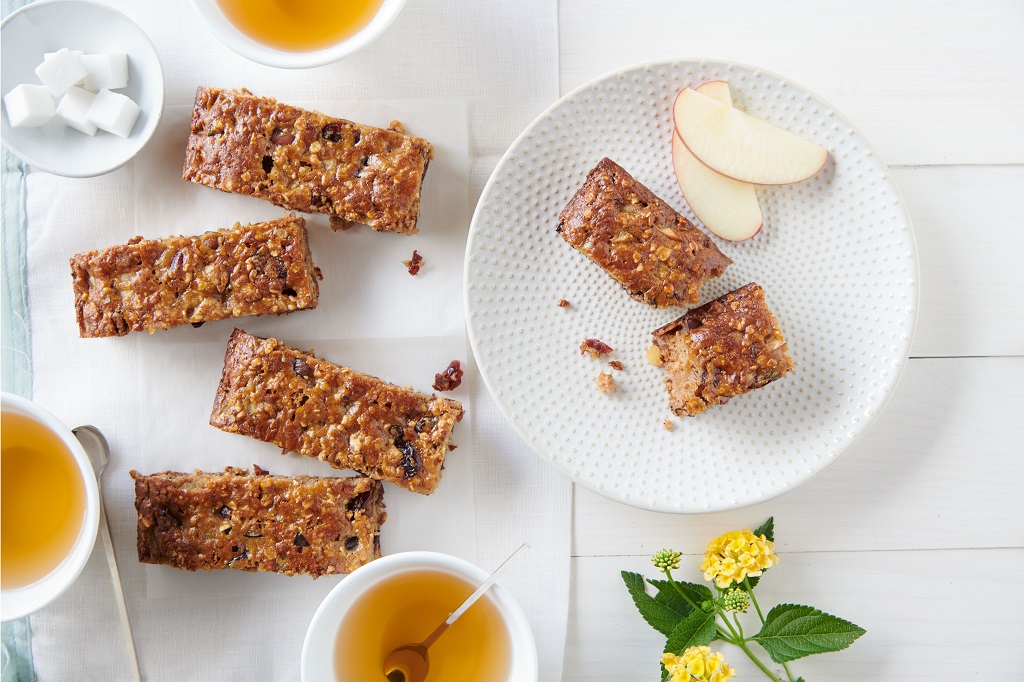 Apple-Cranberry Nut Bars
August 30, 2017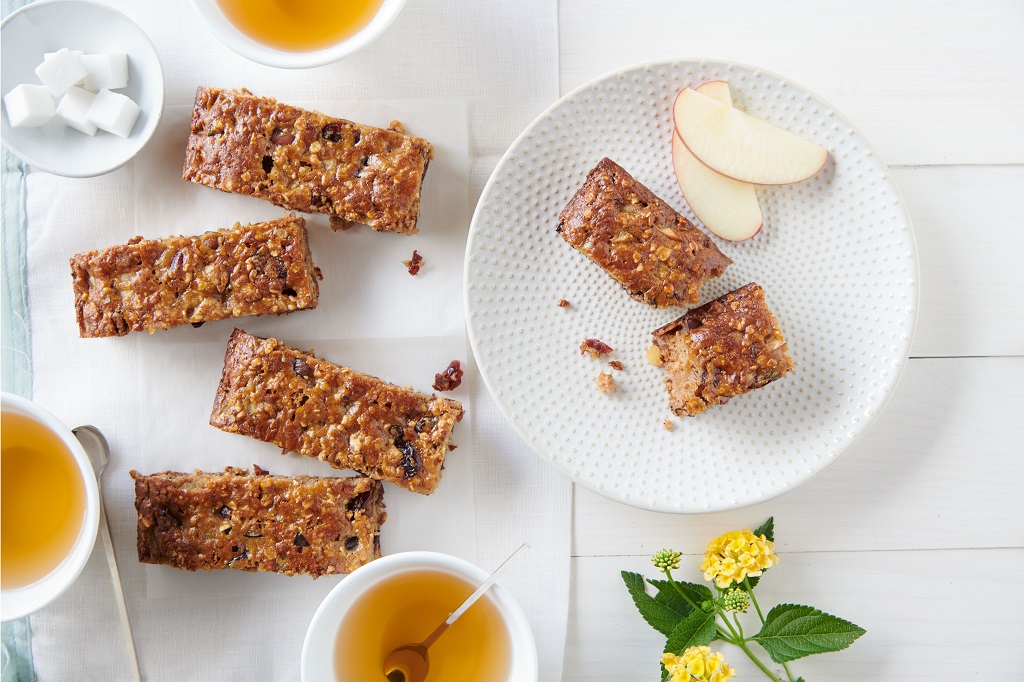 Ingredients
1 Cosmic Crisp™ apple, cored and chopped
1/2 cup dried cranberries or raisins
Directions
1Heat oven to 375 degrees F.
2Lightly grease a 9-inch square baking pan.
3In large mixing bowl, combine flour, oats, brown sugar, baking soda, salt, and cinnamon; stir to blend. Add buttermilk, oil, and egg whites; beat just until blended. Stir in apple, dried fruit, and nuts.
4Spread batter evenly in pan and top with coconut, if desired.
5Bake 20 to 25 minutes or until cake tester inserted in center comes out clean. Cool and cut into 10 bars.
A great take-along snack packed with the goodness of grains and fruit.