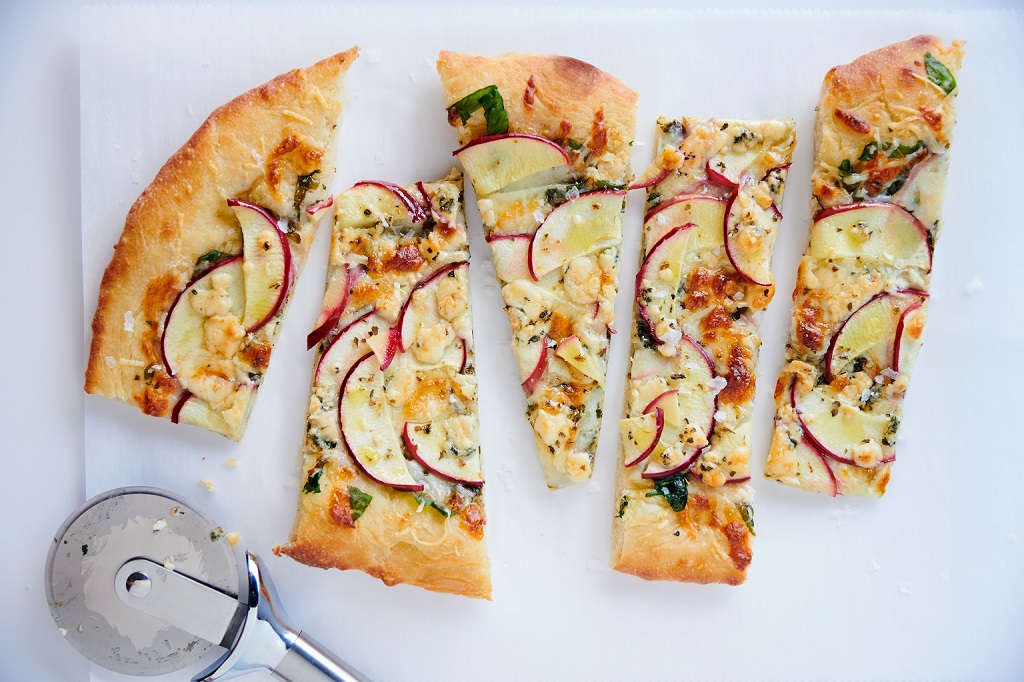 Bistro Apple Pizza
August 30, 2017
Yields: 1 12-inch pizza, 4 servings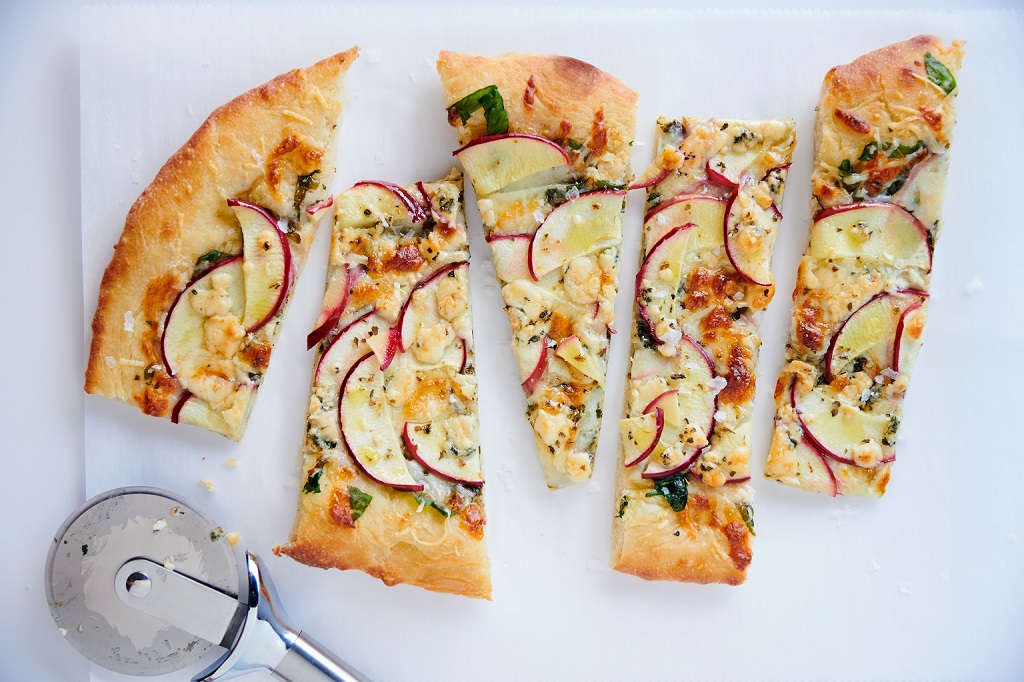 Ingredients
1 12-inch prepared pizza dough crust
2 cups fresh spinach, coarsely chopped
1 1/2 cups Cosmic Crisp™ apples cored, peeled and thinly sliced (or chopped)
1 cup shredded low-fat, part skim Mozzarella cheese
1 cup crumbled Blue, Gargonzola or Roquefort cheese
1/2 cup shredded parmasan cheese
Directions
For each pizza:
1Heat oven to 450° F.
2Saute garlic in olive oil over medium heat for 1-2 minutes. Remove from heat.
3Brush olive oil blend onto pizza crust.
4Distribute spinach evenly onto crust.
5Sprinkle on apples.
6Blend mozzarella cheese, blue cheese and parmesan cheese. Distribute evenly over apples.
7Sprinkle on oregano.
8Bake for 12-15 minutes or until cheese boils and crust is brown.