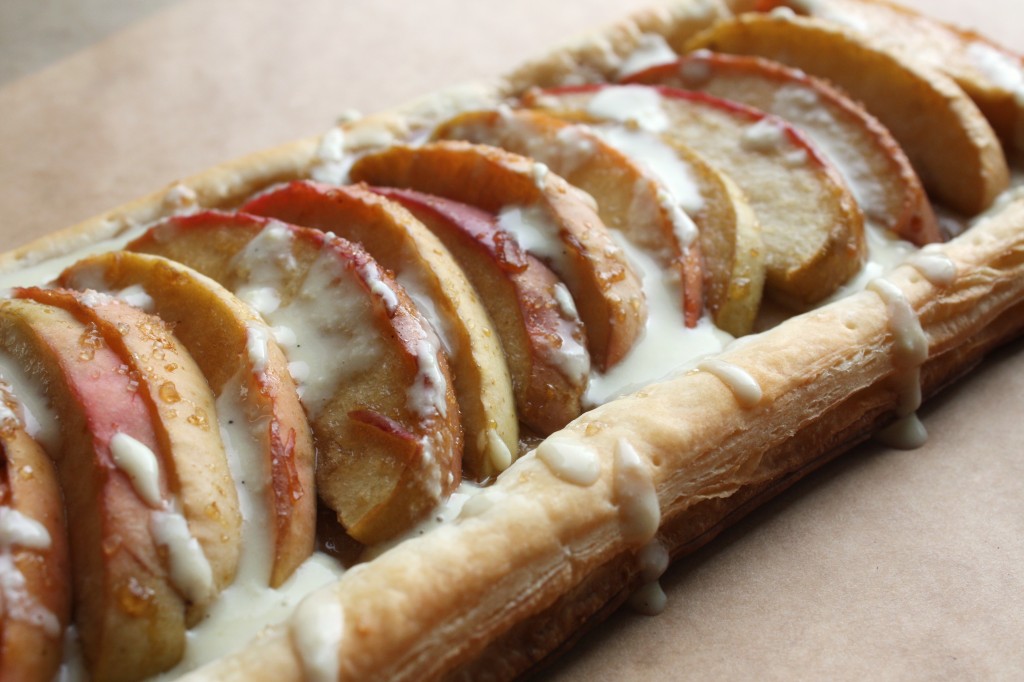 Apple Tart with Vanilla Bean Creme Anglaise
September 11, 2017
An endearing dainty dessert that looks like it took hours to make – the ultimate winter quick apple tart. Crisp puff pastry with succulent clove spiced thinly sliced Pink Lady® apples baked to perfection. Topped with a pinch of sucanat sugar and served warm. Add your own twist with cinnamon sprinkles for breakfast or serve with homemade vanilla bean creme anglaise for an sinful dessert- recipe below!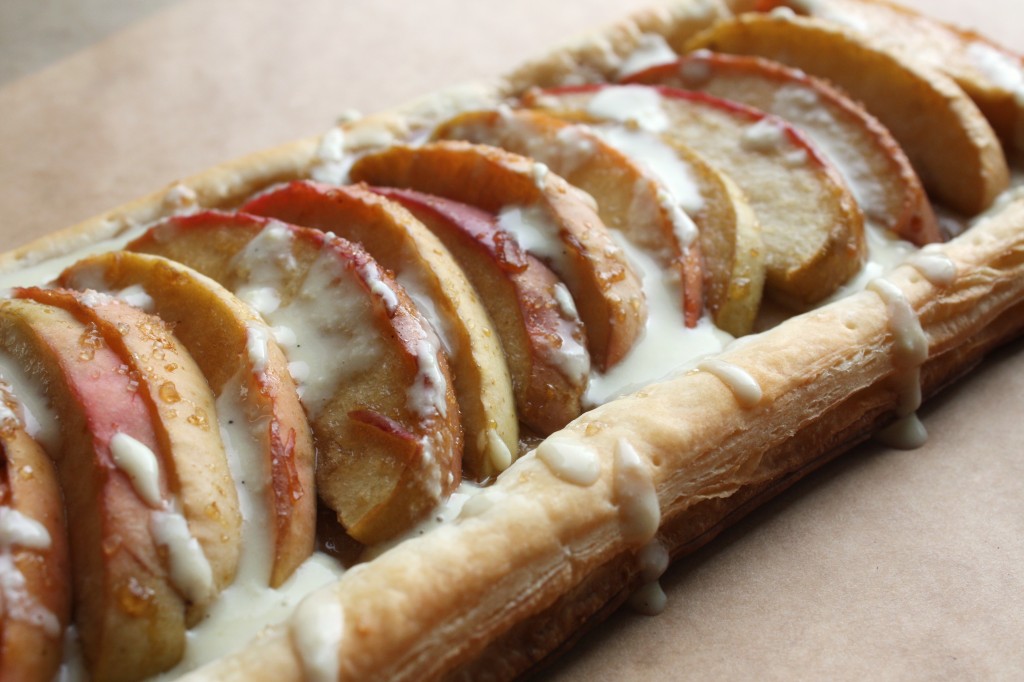 Ingredients
Apple Tart:
2 whole sheets artisan puffed pastry
3 Pink Lady® apples, thinly sliced
1 tbsp powdered sugar (optional)
Vanilla Bean Creme Anglaise:
1/2 vanilla bean, seeds scraped
Directions
Apple Tart:
1Preheat oven to 415 degrees. Allow puff pastry to unthaw for 10 minutes. Then slice each sheet into halves or quarters depending on preference. Quarters make individual sized portions. On parchment paper, spray nonstick and place puff pastry dough on each cookie sheet.
2Core and slice apples thinly and sprinkle lemon juice to keep apple's color. In a medium bowl mix together brown sugar and salt. Combine apples and allow to marinade for 10 minutes.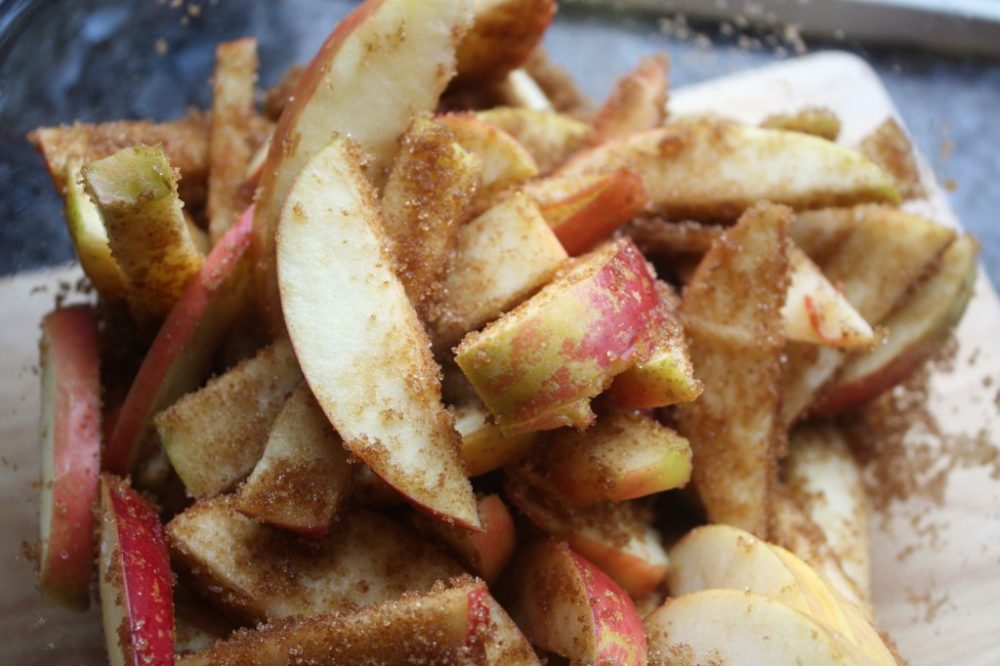 3On the puff pastry, overlap apple slices in a straight line. Spoon extra brown sugar mixture on top of apples. Get creative with shapes and placement of apples.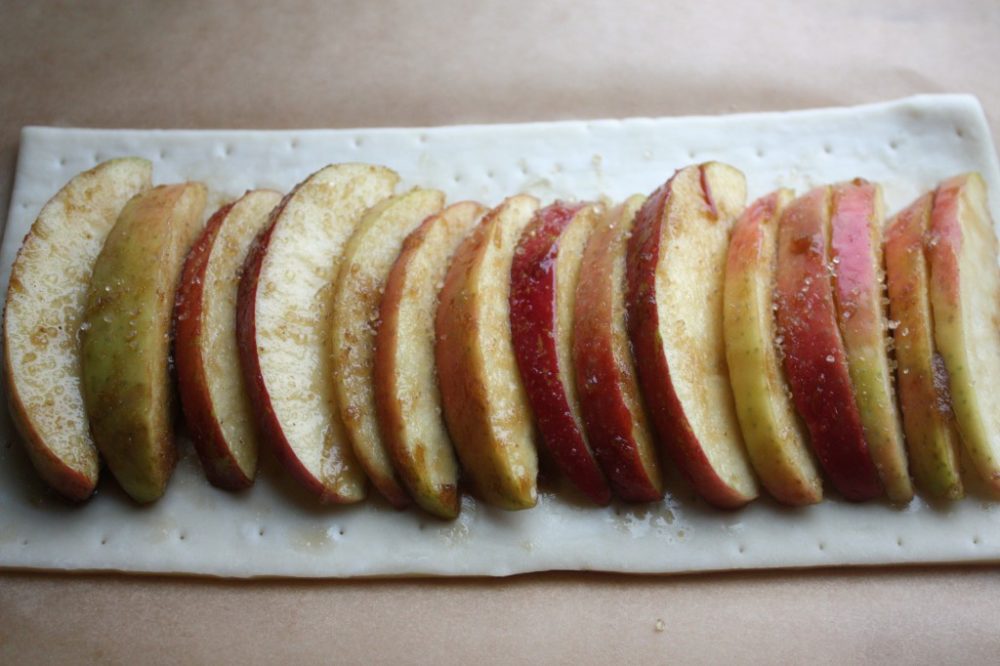 4Place into oven and cook for 15 minutes or until pastry has puffed up and golden brown. Place onto serving platter soon as possible.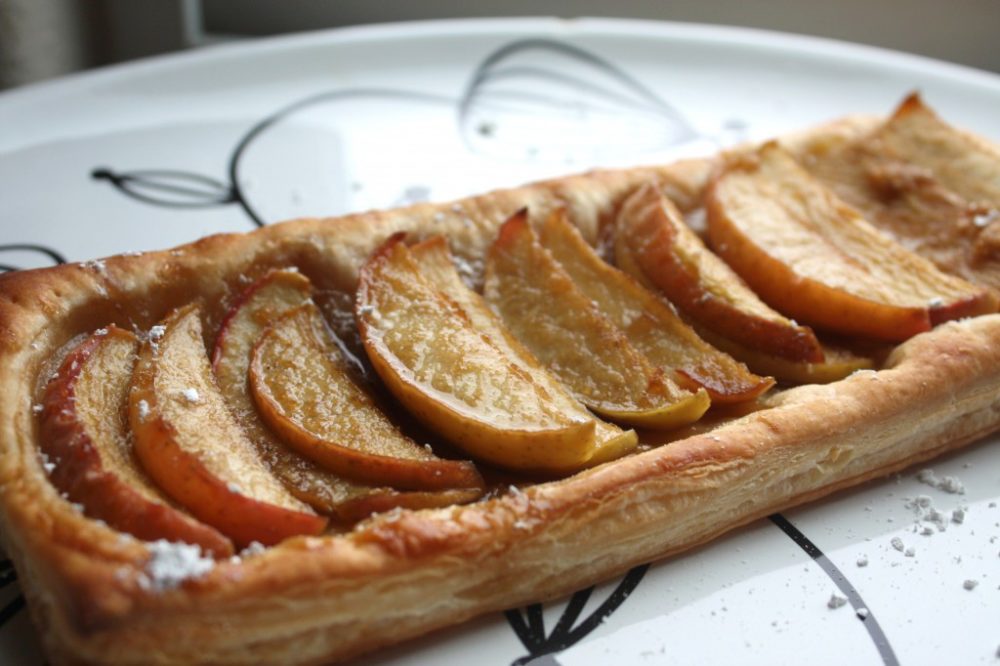 5Serve with powder sugar, ground cinnamon or vanilla bean creme anglaise. Plate in small pieces or quarters.
Vanilla Bean Creme Anglaise:
1Simmer in an medium stove top pan, vanilla bean, seeds and half and half. In a small bowl whisk together yolks and sugar until ribbons form from whisk.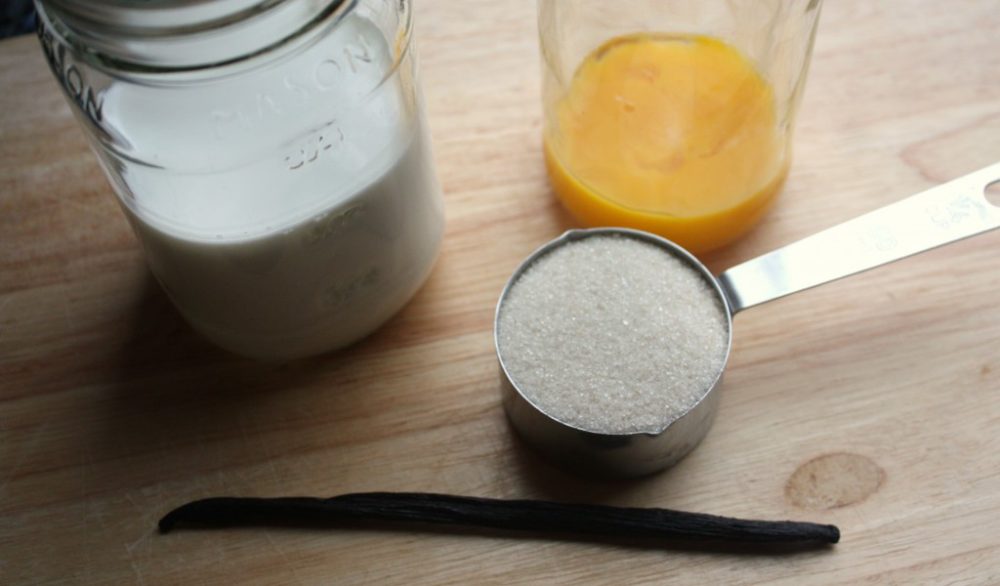 2Once half and half mixture is heated, slowly whisk into egg mixture. Mix and place back into stove top pan. Stir with wooden spoon until mix coats back of the wooden spoon. It will resemble thick heavy cream. Avoid making scrambled eggs by watching it carefully.
3Strain into a bowl and set into another bowl of ice. Make an ice bath and stir mixture until cooled. Place into refrigerate for one hour before drizzling on apple tart.